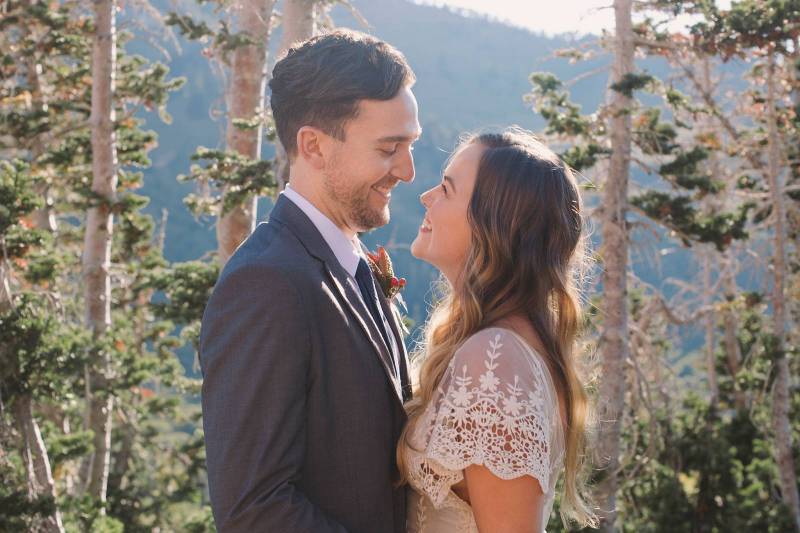 Inspiration from the photographer, Maria of Maria Corona Photography: Every time I stumble upon social media or in every day life in general, I find myself in a very loud world with very little quiet time. This shoot is inspired on that premise: To enjoy and to embrace the quiet moments with the ones we truly love.
The location has a very iconic Utah mountain view, very isolated, intimate, full of light and gorgeous life all around it. We aimed to keep this photographs somehow quite, simple, intentional, full of powerful views of the mountains surrounded by light, and windy movements.
All creatives of this shoot are locals from Salt Lake City, Utah; Hailee Day from Goldilips, Kaytee Stice from Roots Floral Design, Chatel Lauren and myself. Hope you and the readers find a bit of quite loving time while scrolling through this photographs.