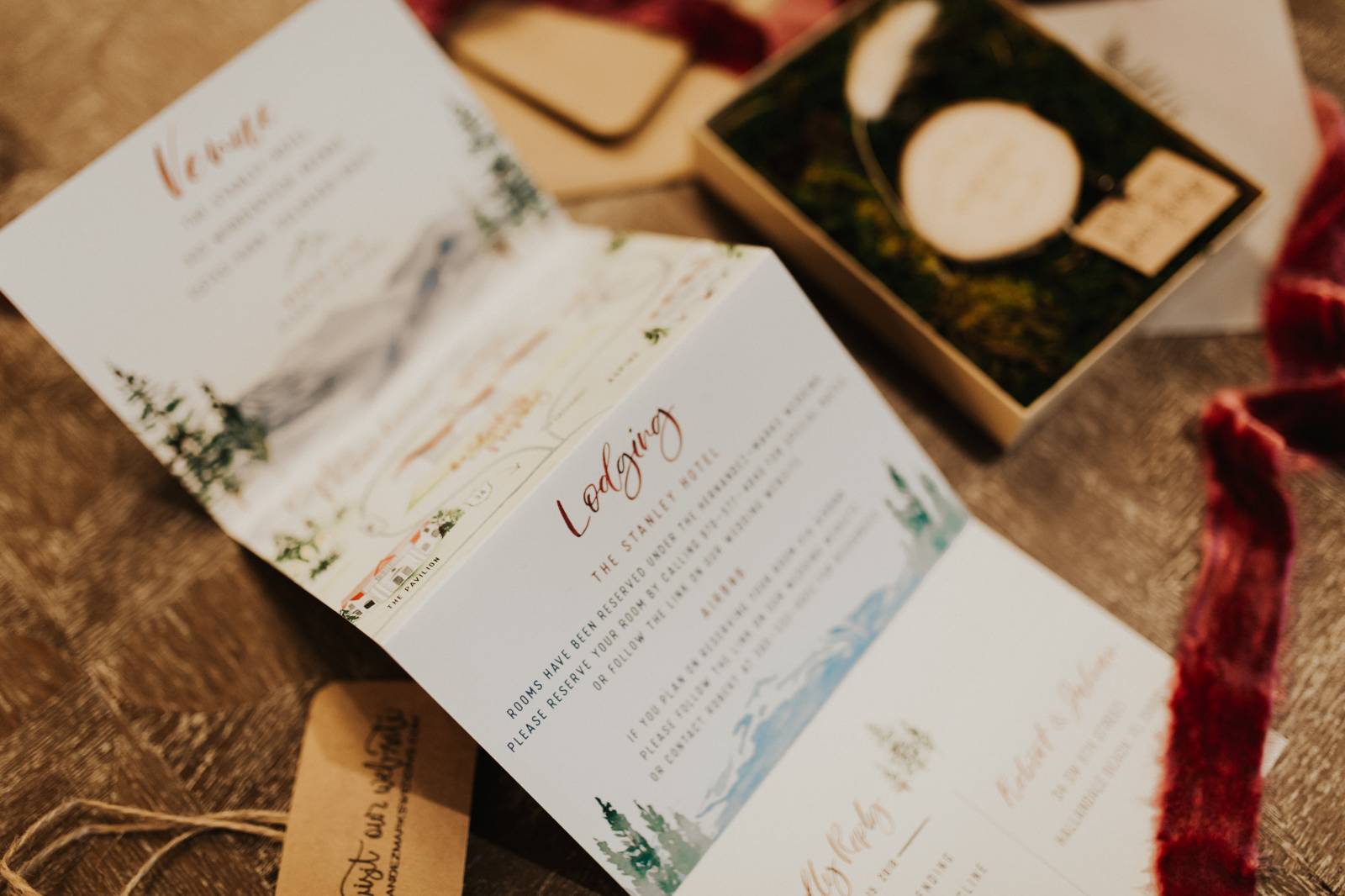 Estes Park Wedding
The Couples' Favorite Moment
There were just too many moments to pick one! We woke up on our wedding day to over 20 elks just lounging on our front lawn and throughout the entire venue (it was definitely an added plus). We each wrote our own vows and used that moment during our ceremony to speak to each other as if we were the only two standing in the room, we laughed and cried and laughed some more, Ending the night with a surprise drag show had us laughing harder than ever and fired up and ready to dance the night away.
Advice from the Couple
Stay authentic, go for the different, and try to be unique. You can get lost out there with all the wedding planning tools you have at our fingertips from Pinterest to Instagram to bridal magazines and blogs. The best advice we have is to stay honest and focus on a few things that are really important for each of you to have or see at your wedding and make that the priority. Also - lots of candles is always a good idea!
- Julian + Robert