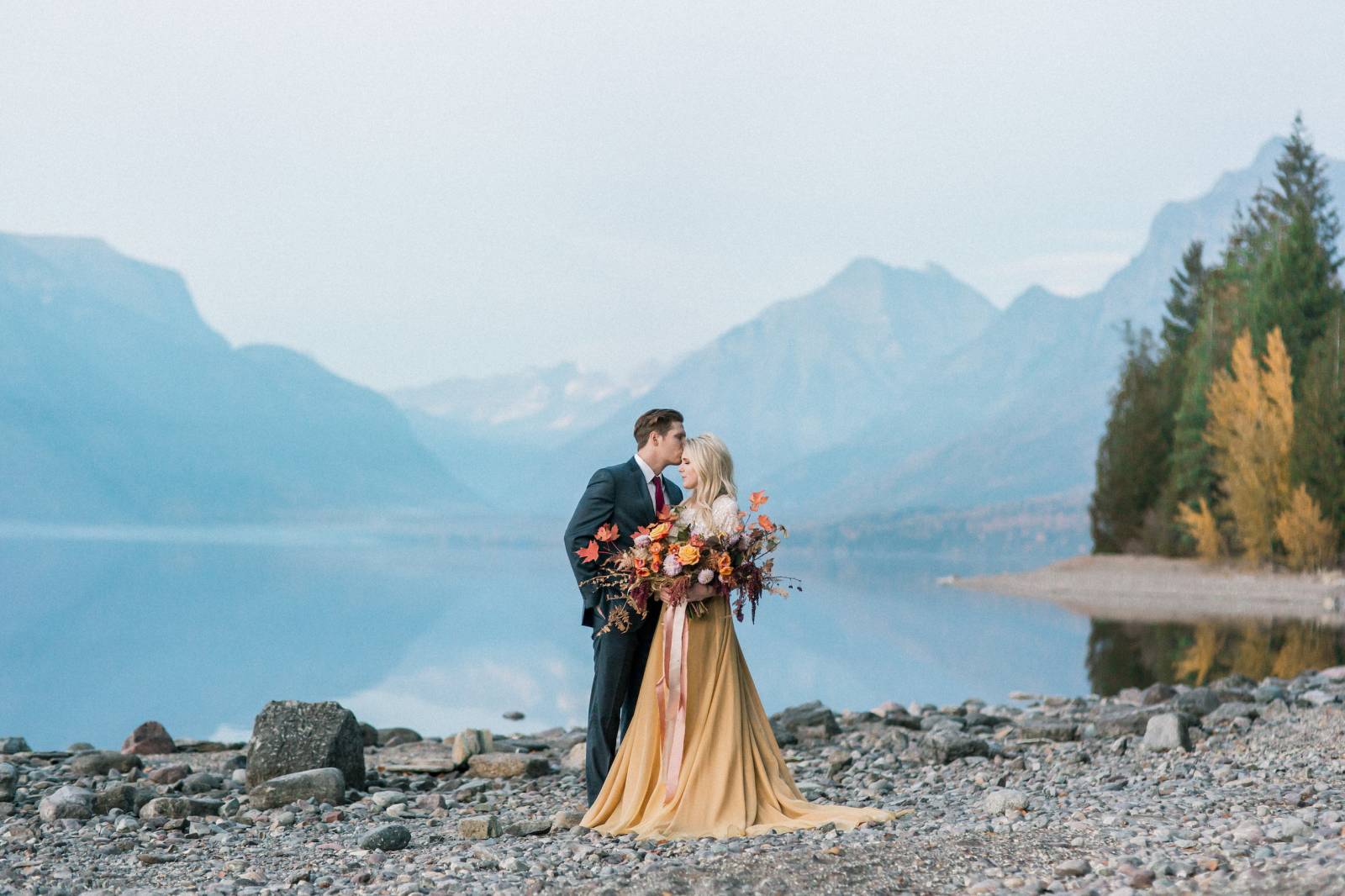 Montana Styled Shoot
One of my favorite things to do to fuel my creative side is throwing together little inspiration shoots like this one. I reached out to French Knot Couture and she sent me this gorgeous golden skirt to use for this. It ended up looking so beautiful with the autumn leaves and I was in love with the way the gold contrasted the blue of the mountains and lake!
I love to dabble in florals on the side so even though it took some scrounging with not much growing at the moment, I scavenged some golden ferns and leaves that were still hanging onto the branches. With the help of some roses from Safeway and dahlias from my lovely friend Paula at Bee Haven Flower farm, we ended up with this beauty of a bouquet!
- Montana Wedding Photographer, Kristiann Photography