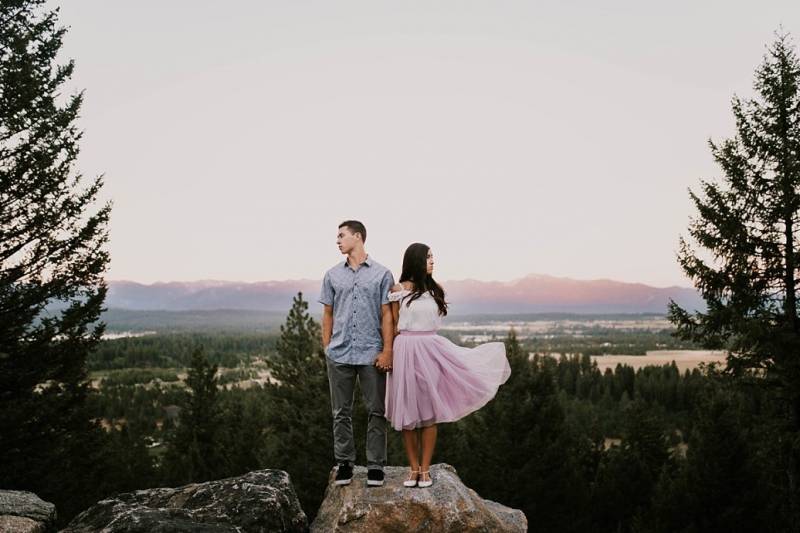 About the Session
"This engagement session was one for the books! Alexis is one of my high school best friends, so I've been able to watch these two high school sweethearts from the very beginning, and they are finally engaged to be married May of 2017.
These two started dating sophomore year of high school and have been together since. Being so close to Alexis and being able to watch this love grow, has been such a blessing and privilege to see what love is all about!
Alexis and Brady spend multiple weekends throughout the year in the little lake town of McCall, Idaho, where they take walks through the forest, spend time on the lake, and take strolls through the cute vintage town. So naturally, they chose to have their engagements done in a place that meant so much to them--it has become a second home.
Alexis loves all things girly, from glitter to tulle skirts. Bliss Tulle provided the perfect lavender skirt that made for such dreamy and whimsical shots. Alexis' makeup was done by Blush by Jamie Rose, and it brought out so much natural beauty. Reclaim and Relove provided the refurbished bench which we placed in various places throughout the forest to add to the desired whimsical and elegant session."