Wedding Day
I would describe us as crafty - willing to take on the challenge of doing things ourselves. Not only were we able to save money and prioritize what we needed, we were able to have complete creative control. We had our ceremony and reception all in one in our very own back yard. I would describe the theme of that day as Organized Chaos. I was able to collectively create a fairytale environment with vintage glasses, recycled wine bottles with beautiful green and white flowers, hundreds of twinkle lights and a dance floor under the portal my husband, his brother and their father built out of wood from northern New Mexico.
An area of control that we were certain we needed was the music. We created the PERFECT Spotify playlist, flawlessly organized by mood. We had music for the mingling, the dinner, the dance etc. We wanted to accommodate to all of the guests attending, no matter the age. We played traditional mariachi, some Al Hurricane, Earth Wind & Fire, and of course Beyoncé.
This theme of Organized Chaos was perfected with the bridesmaid's and groomsmen's attire. The women were given strict instructions; wear whatever you feel great in. At first these vague instructions made everyone nervous, I assume. But the end product was more beautiful than I could have imagined. The different fabrics, colors and cuts were divine. Metallic silver, beaded pinks and greys, pink lace and chiffon were a perfect representation of this group of women.
My makeup was done by a wonderful artist at MAC who brought my vision of effortless beauty to life. My updo was done by Marianna Cruz at Lavish Hair Salon and she was a god send. My original plan/stylist fell through and she came to the rescue and created a look I am forever grateful for! My gown was a vintage inspired design by the UK company Needle & Thread. It was beautifully embroidered maxi dress accompanied with artisan decoration.
The men rocked classic suspenders and bowties, which my husband sewed himself as a gift of appreciation for their friendship and hard work. He also enlisted these men to grow their best moustache, a conversation I was left out of but appreciated later.
We used a local favorite as our dinner vendor, Garcia's Kitchen; a New Mexico staple. It was important for us to have all of our favorite things on this special day. We bought a few kegs of our favorite craft beer and provided personalized wine bottles for our guests.
Having that control made the day feel so special - knowing all the details were curated for a reason.
We utilized the aesthetics of our life as our main inspiration.
It was a community effort.
~ Lovely Bride, Jourdan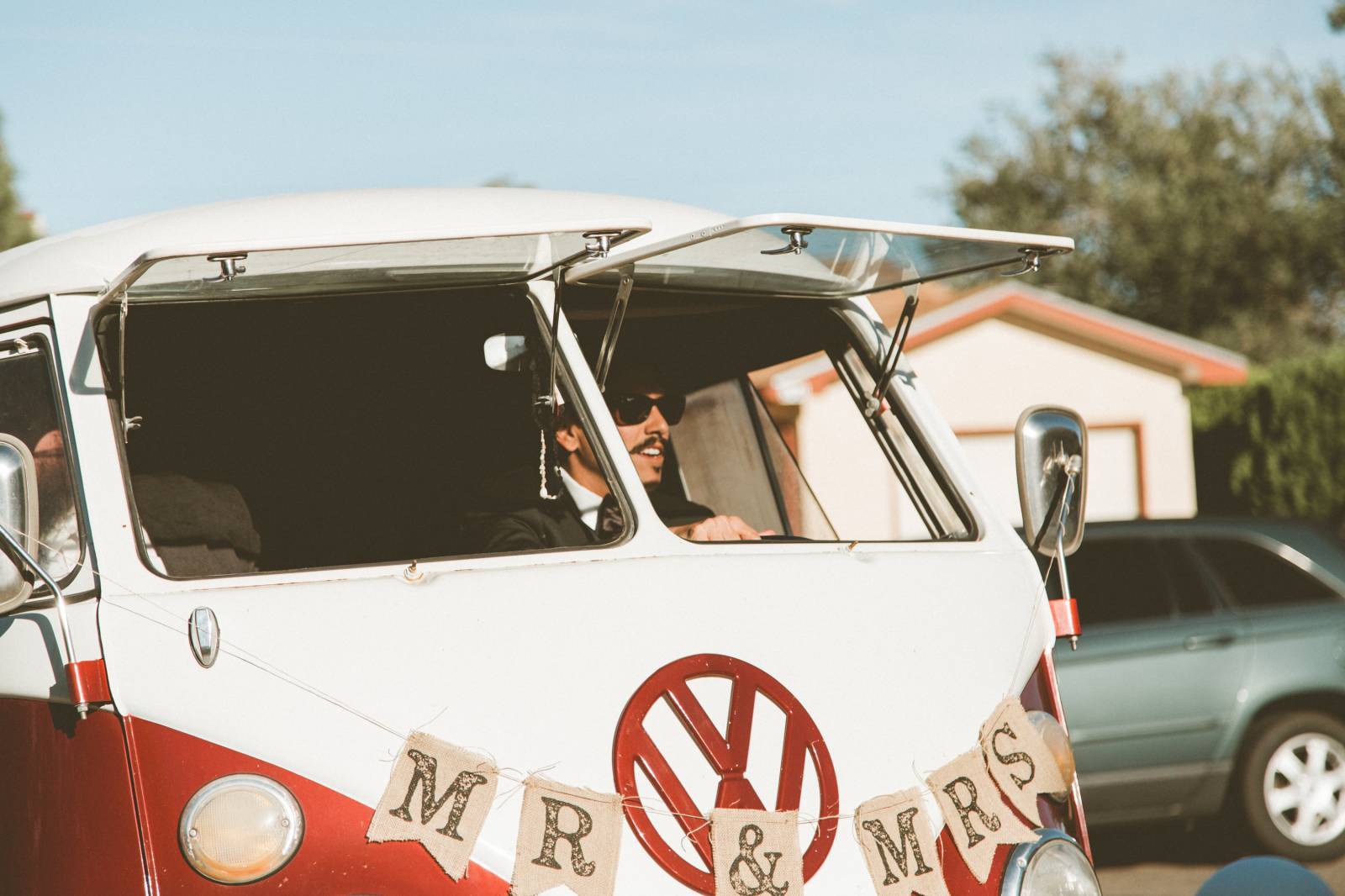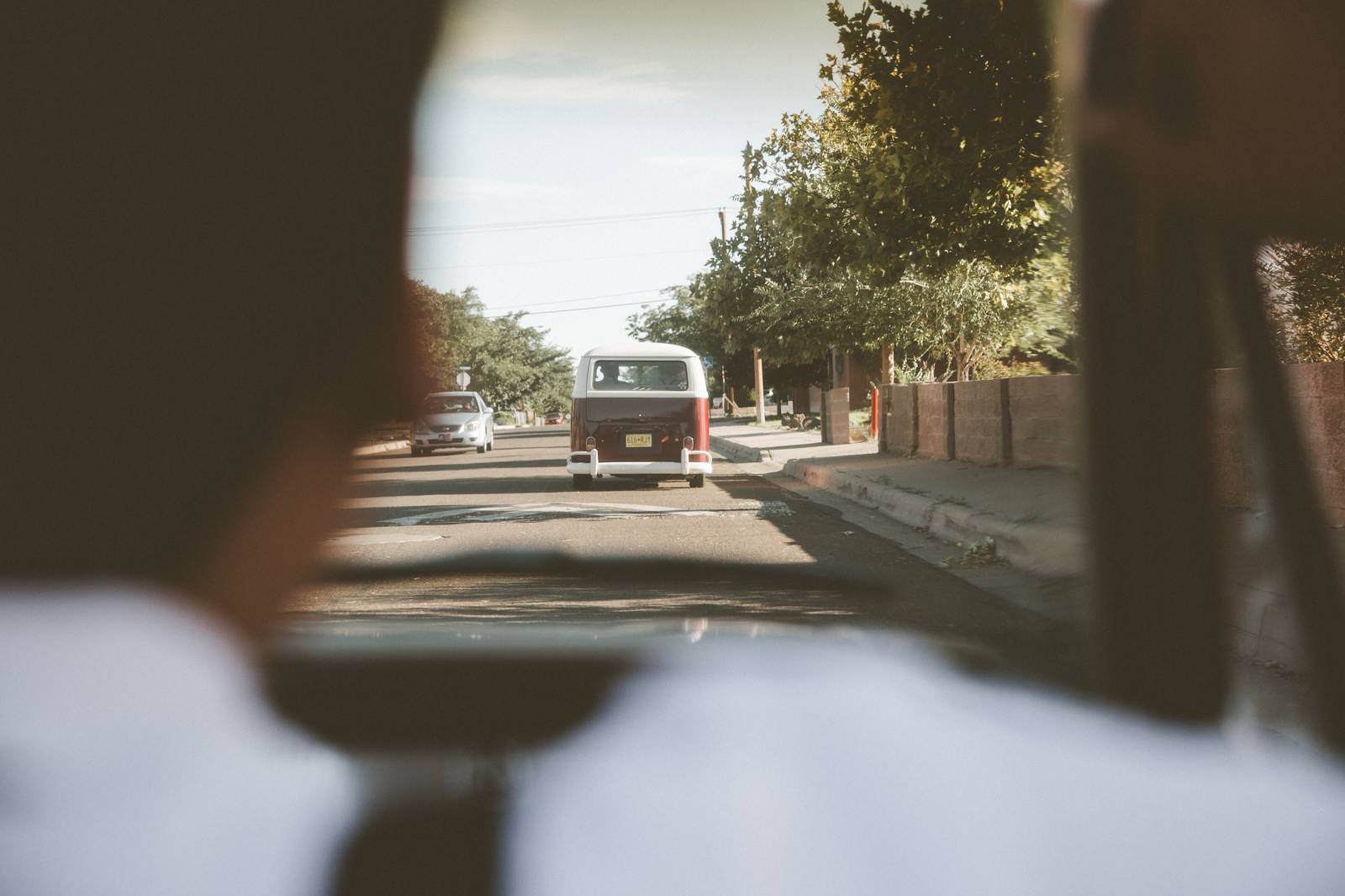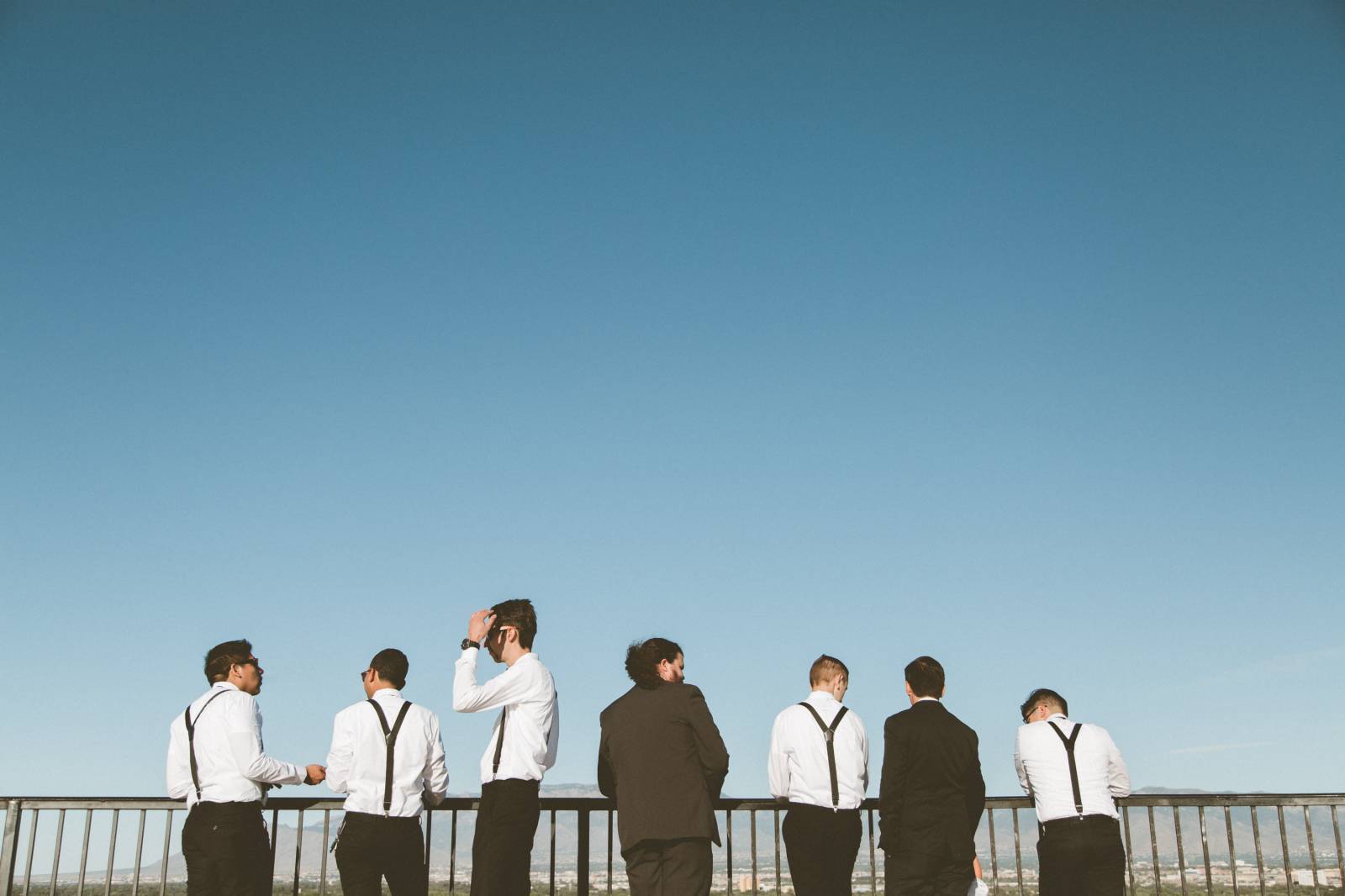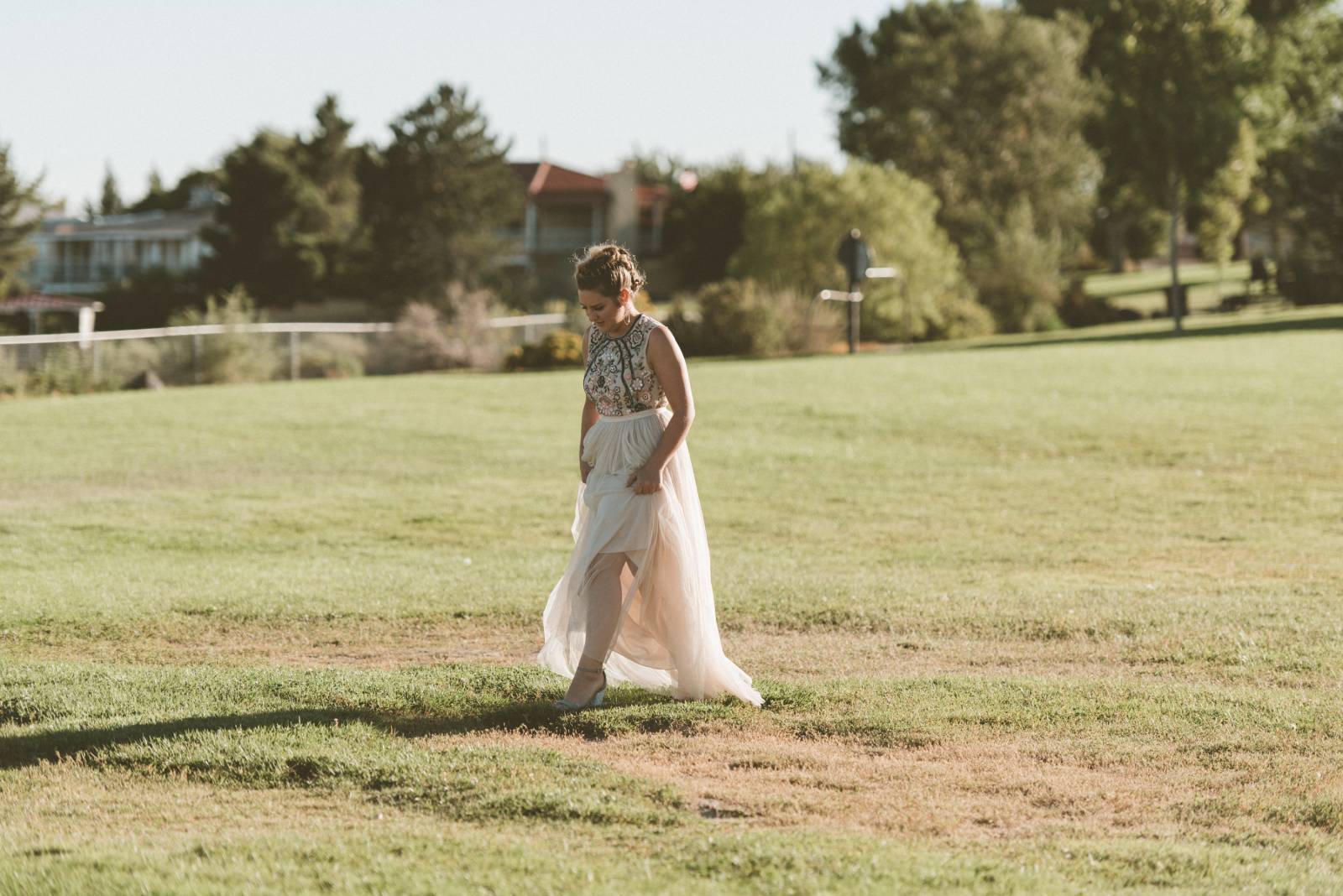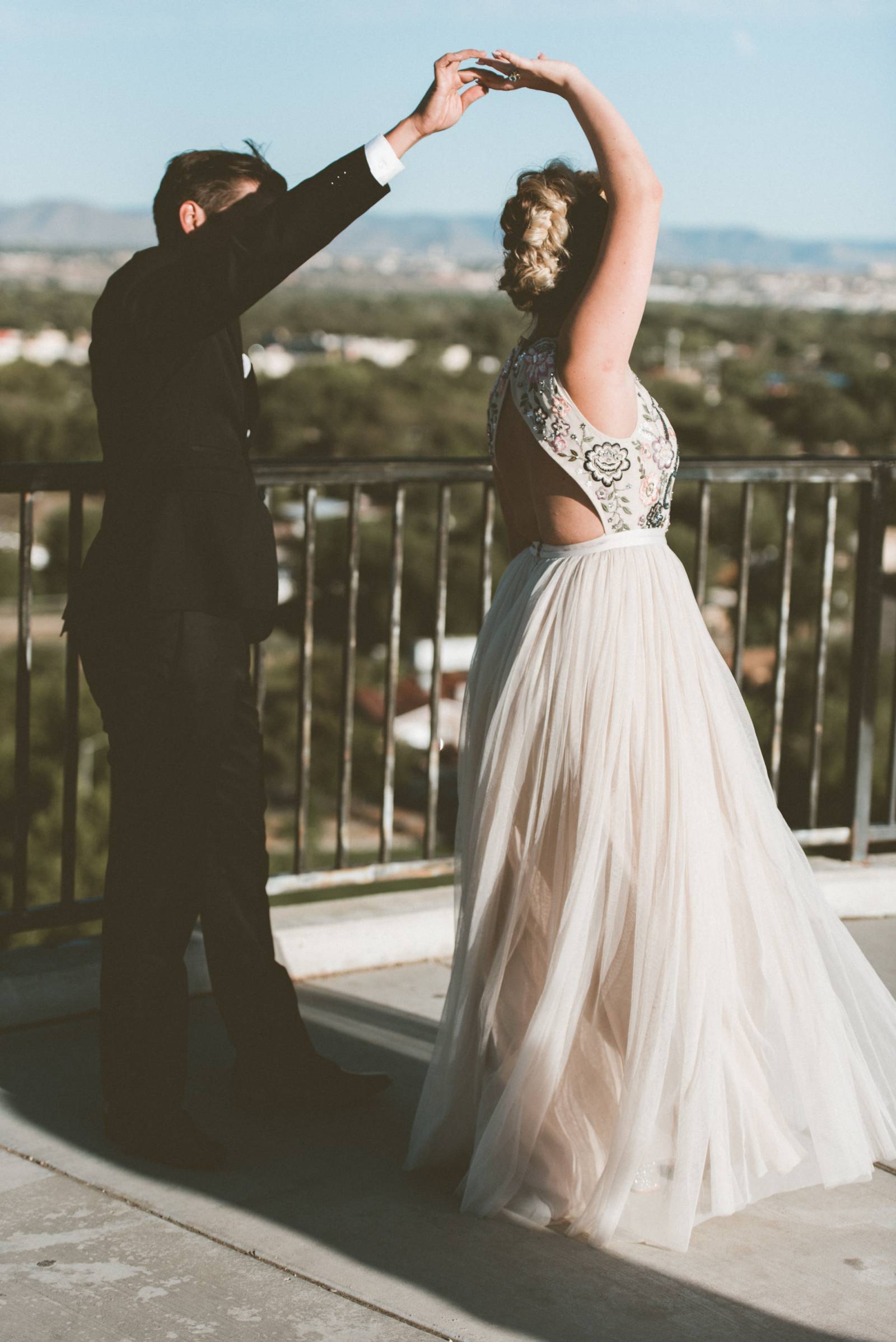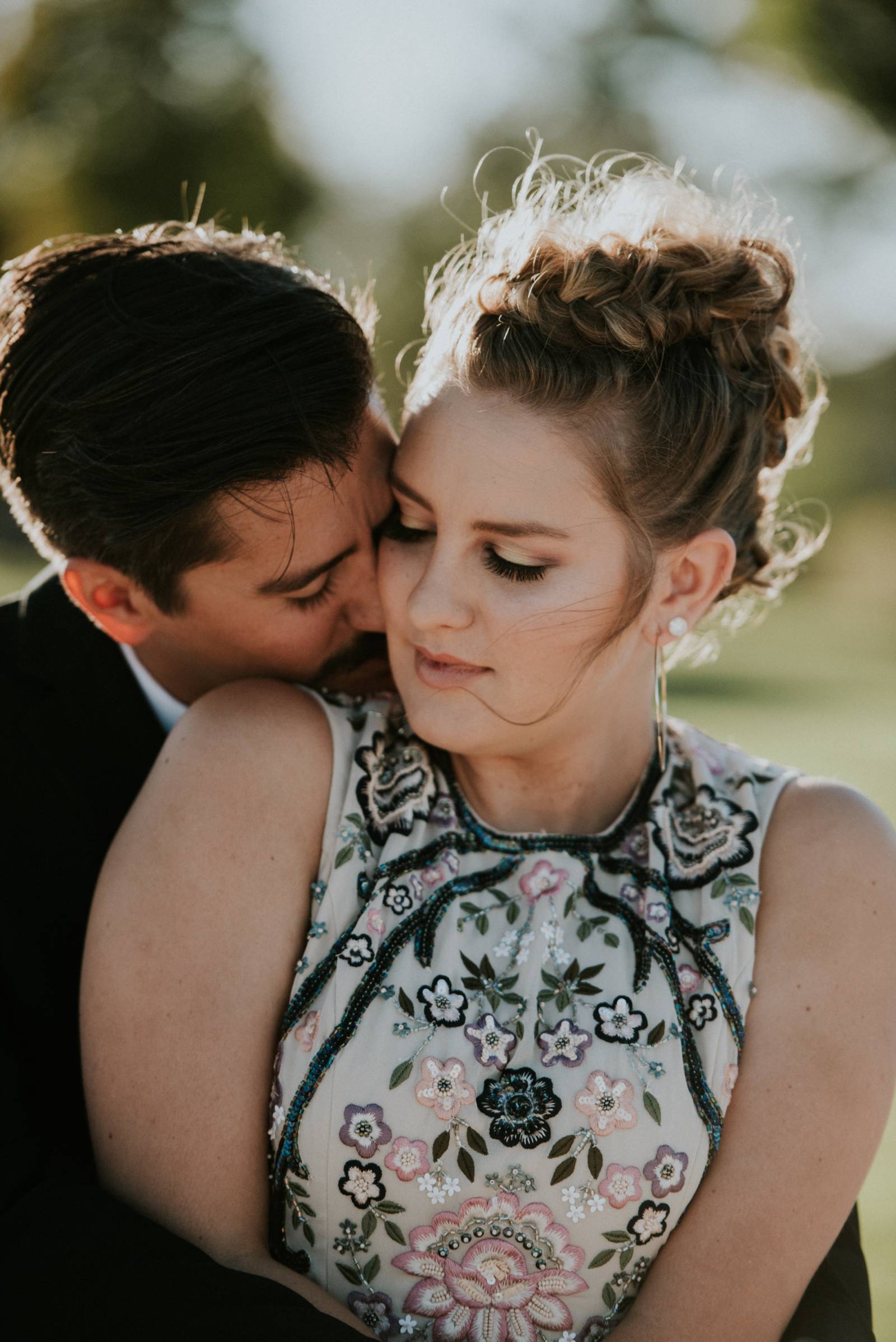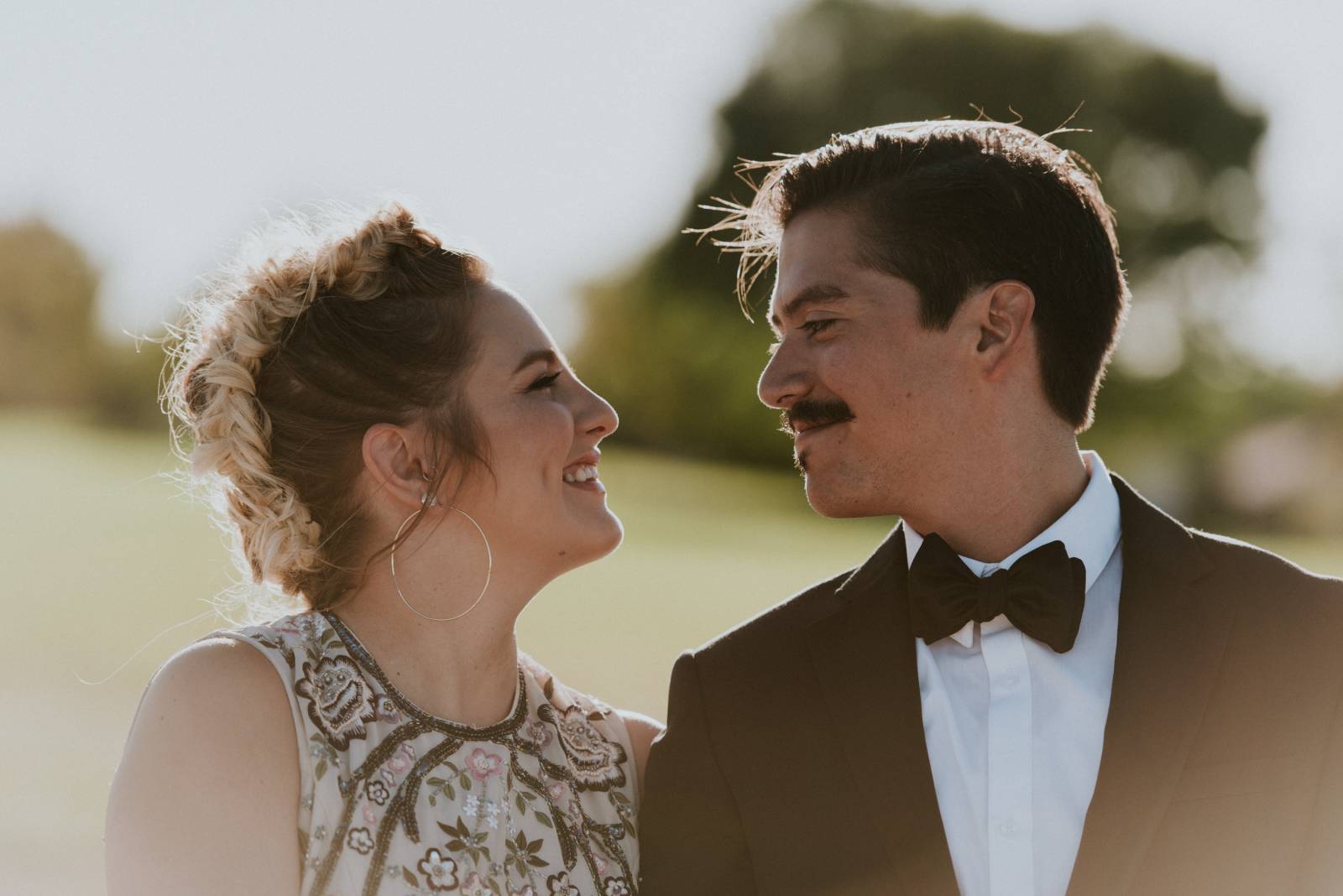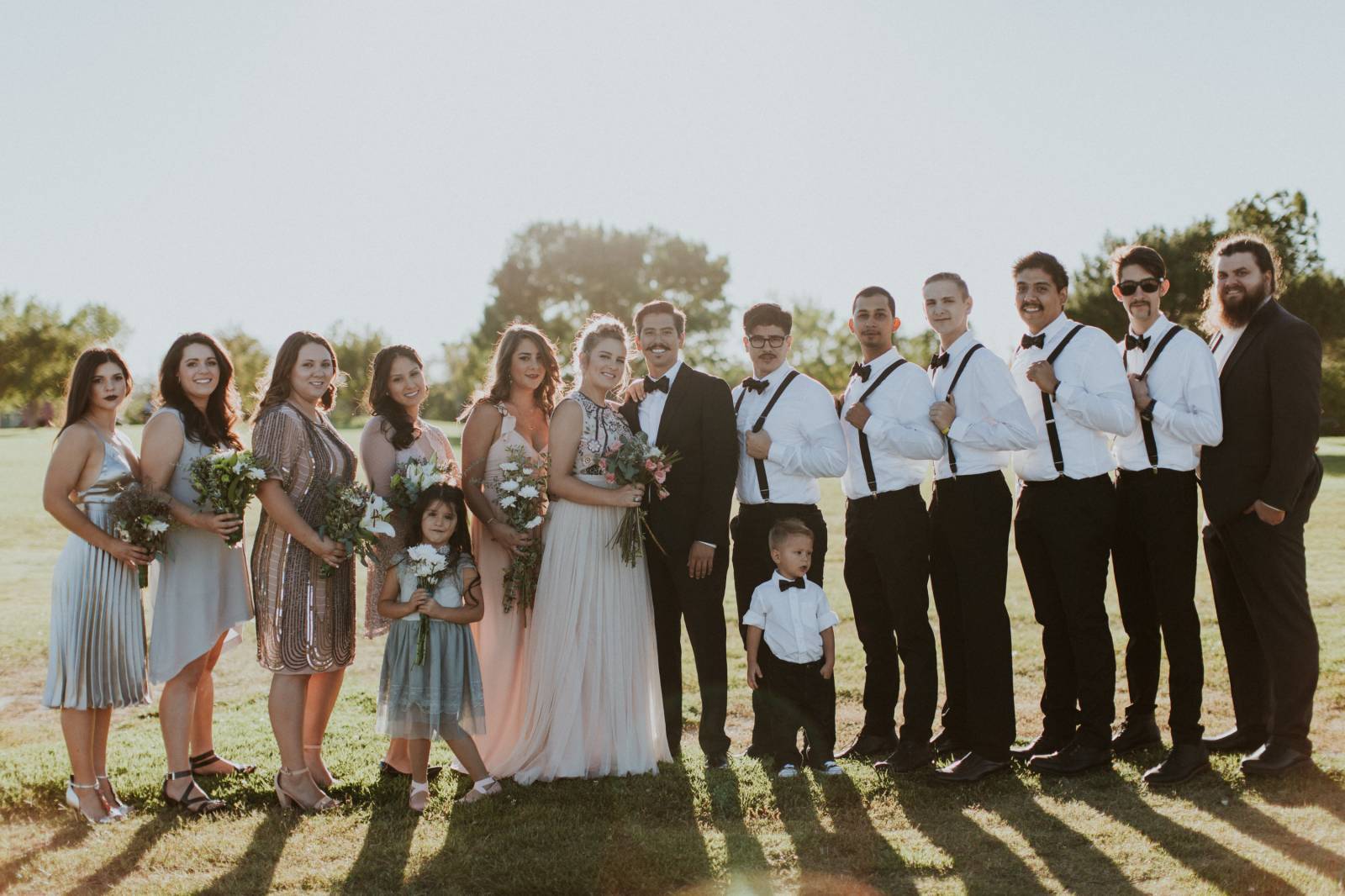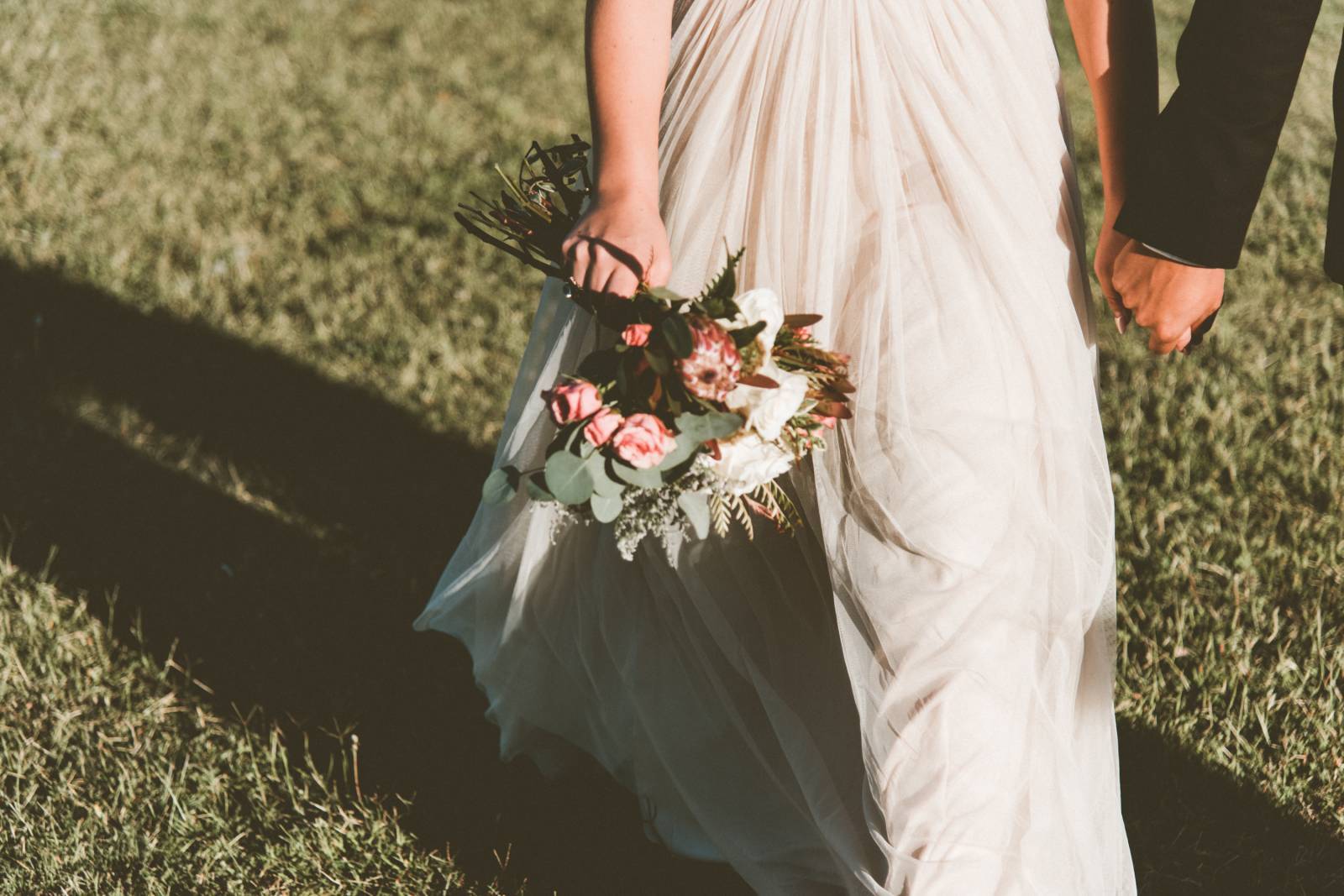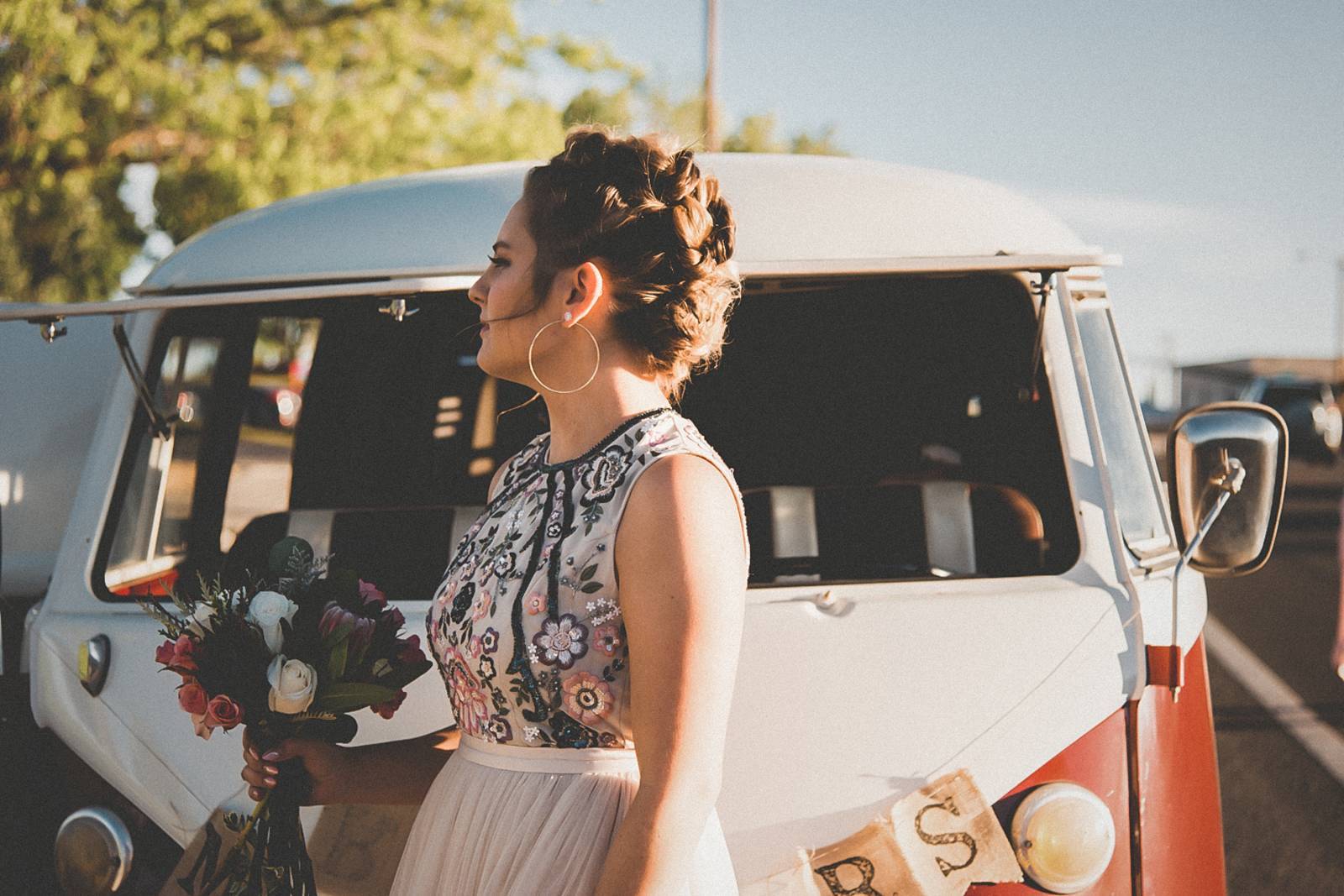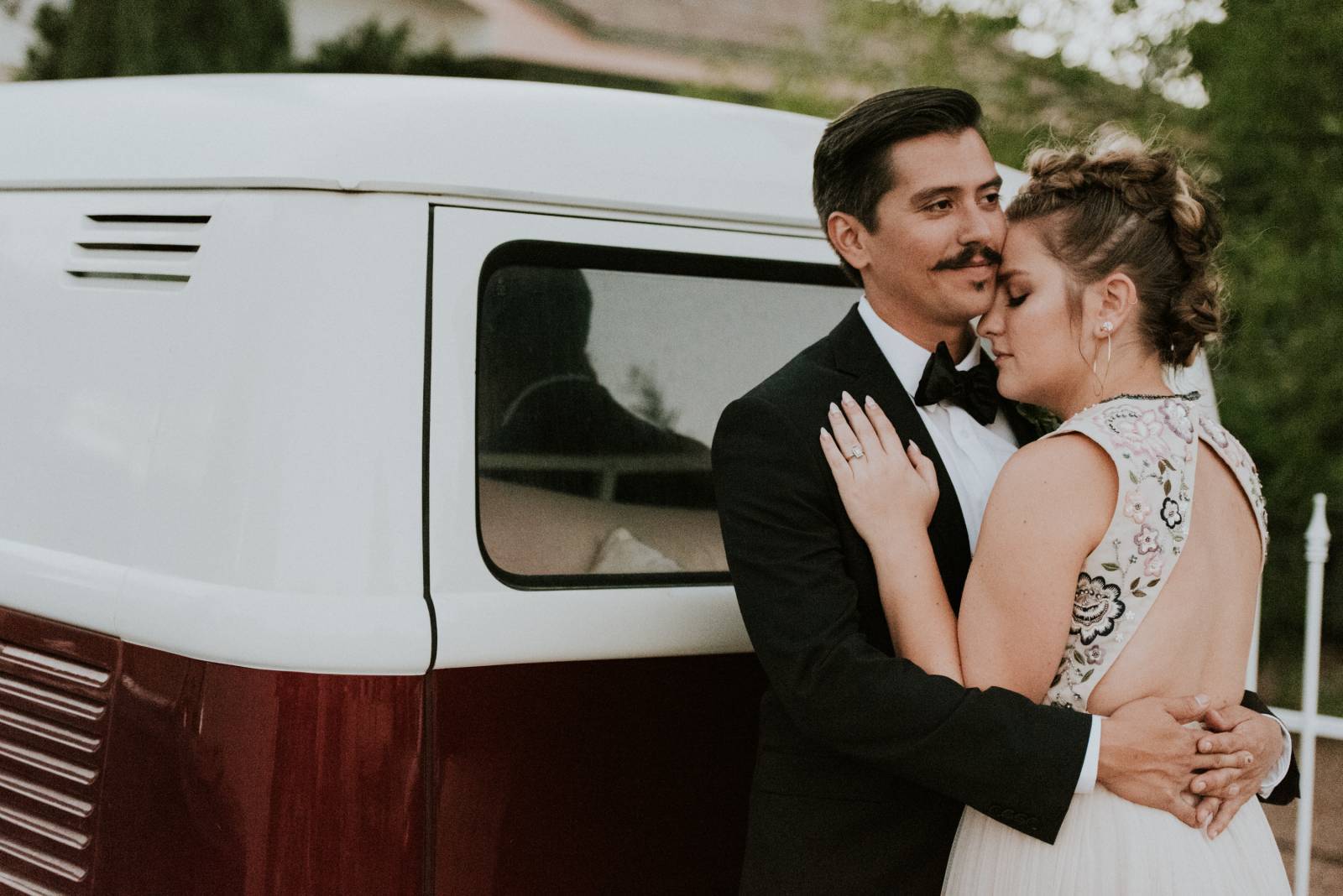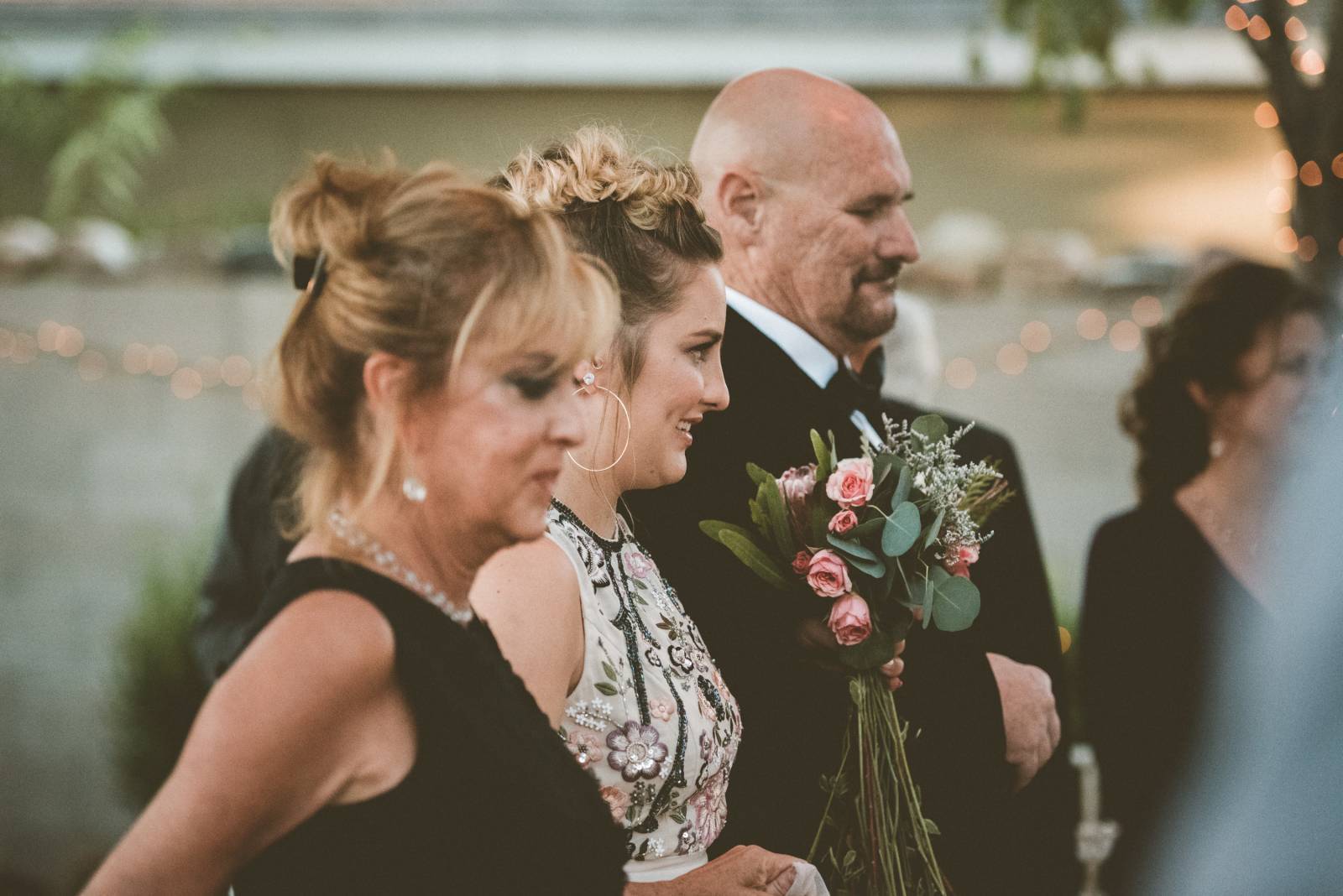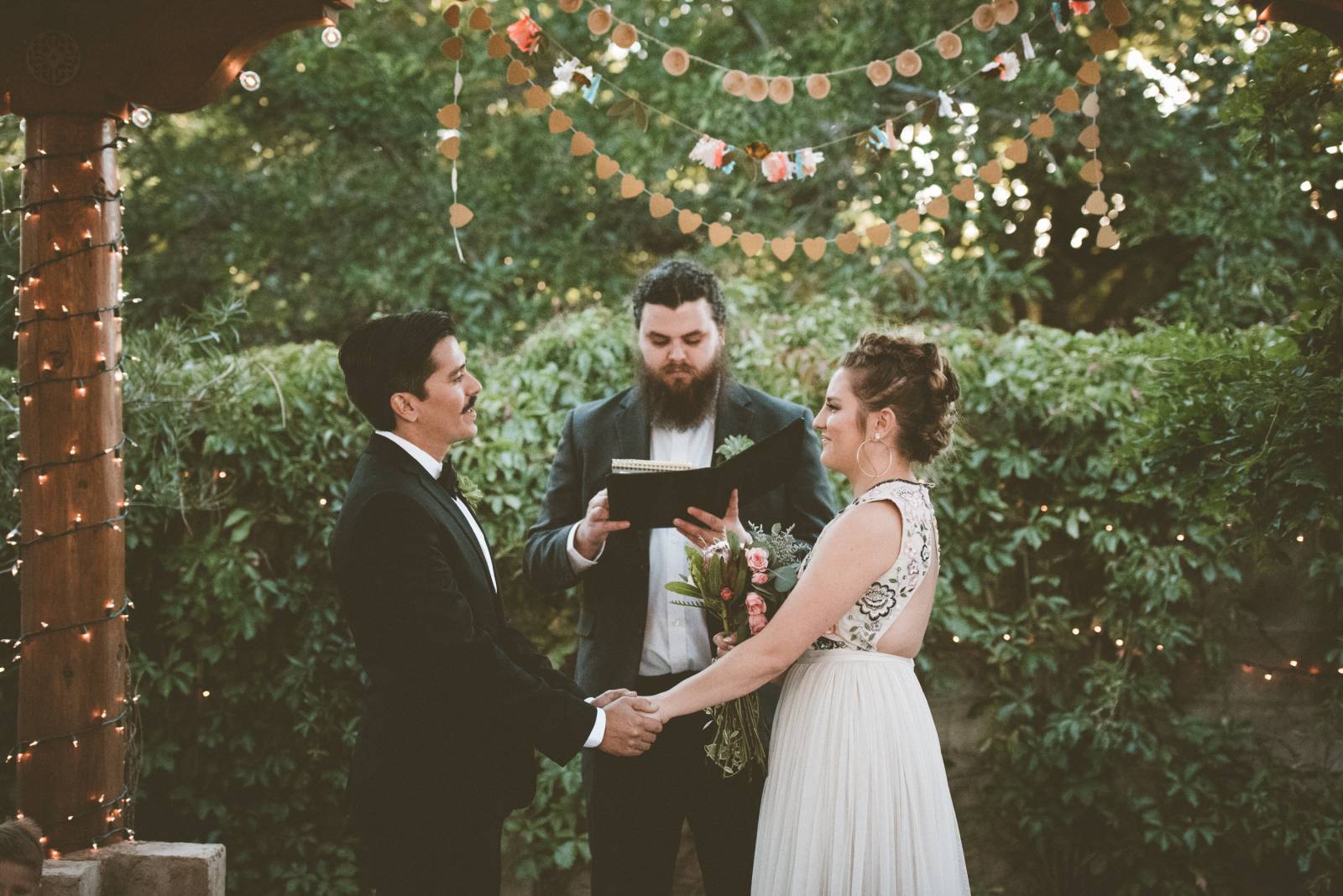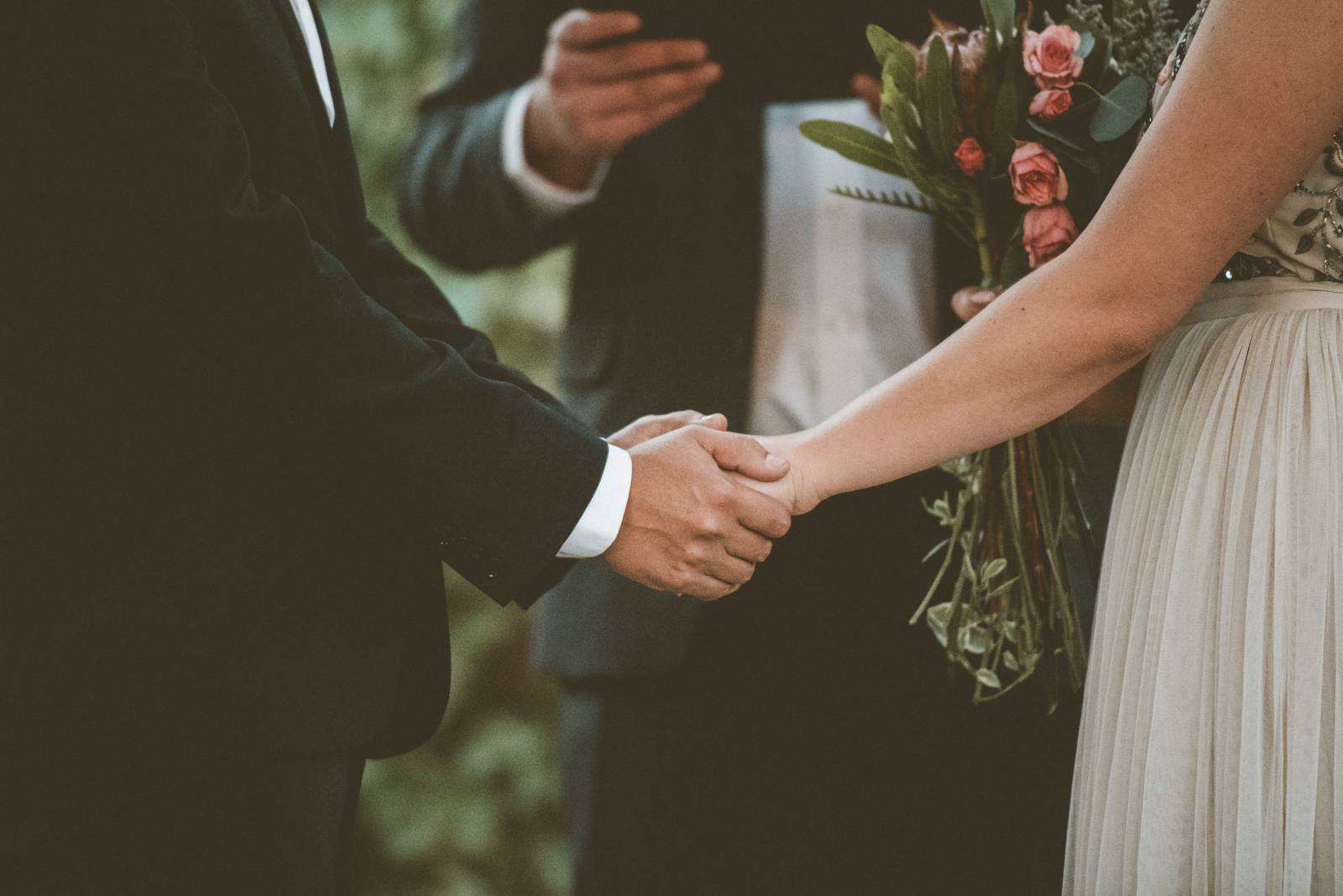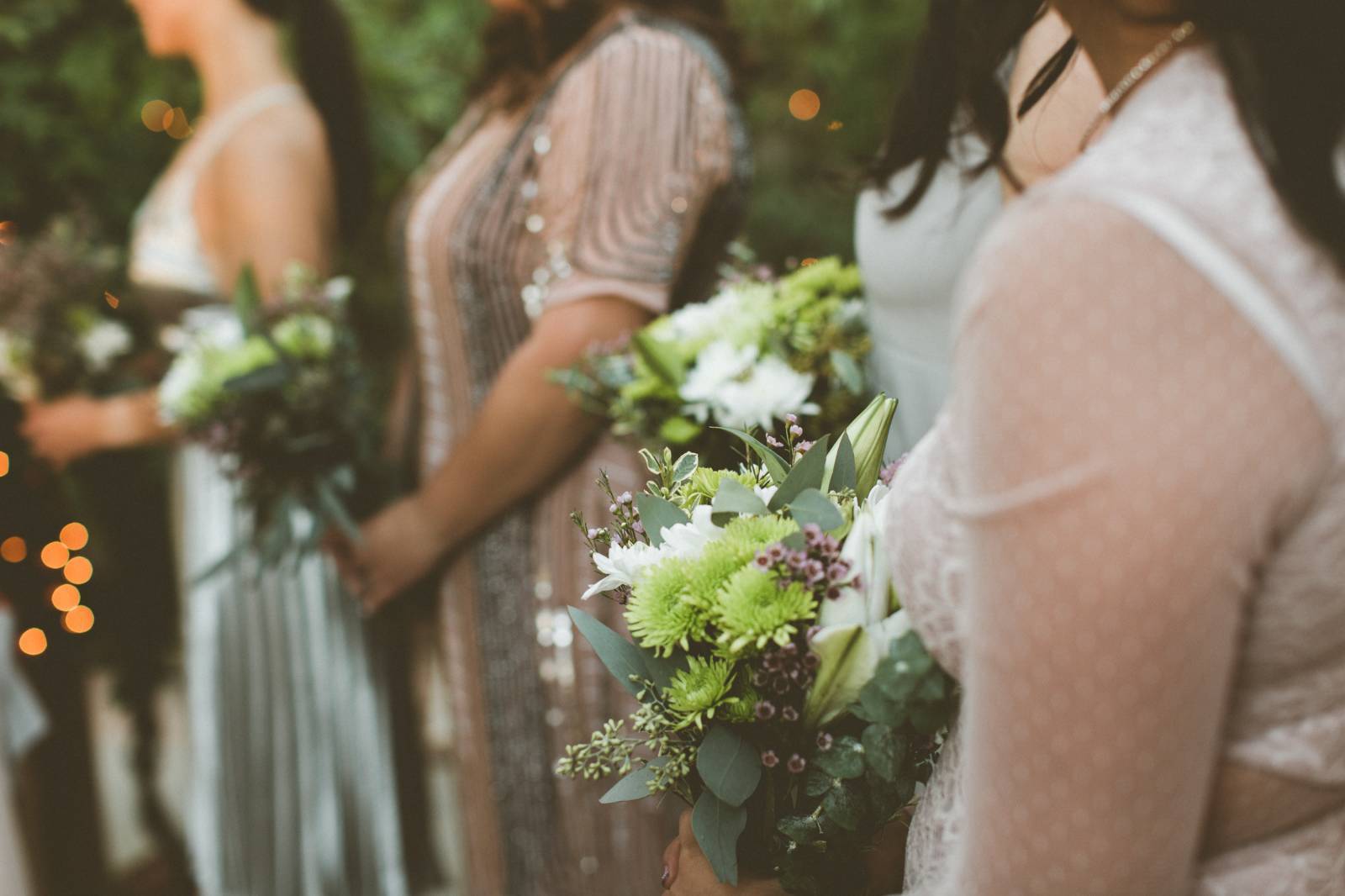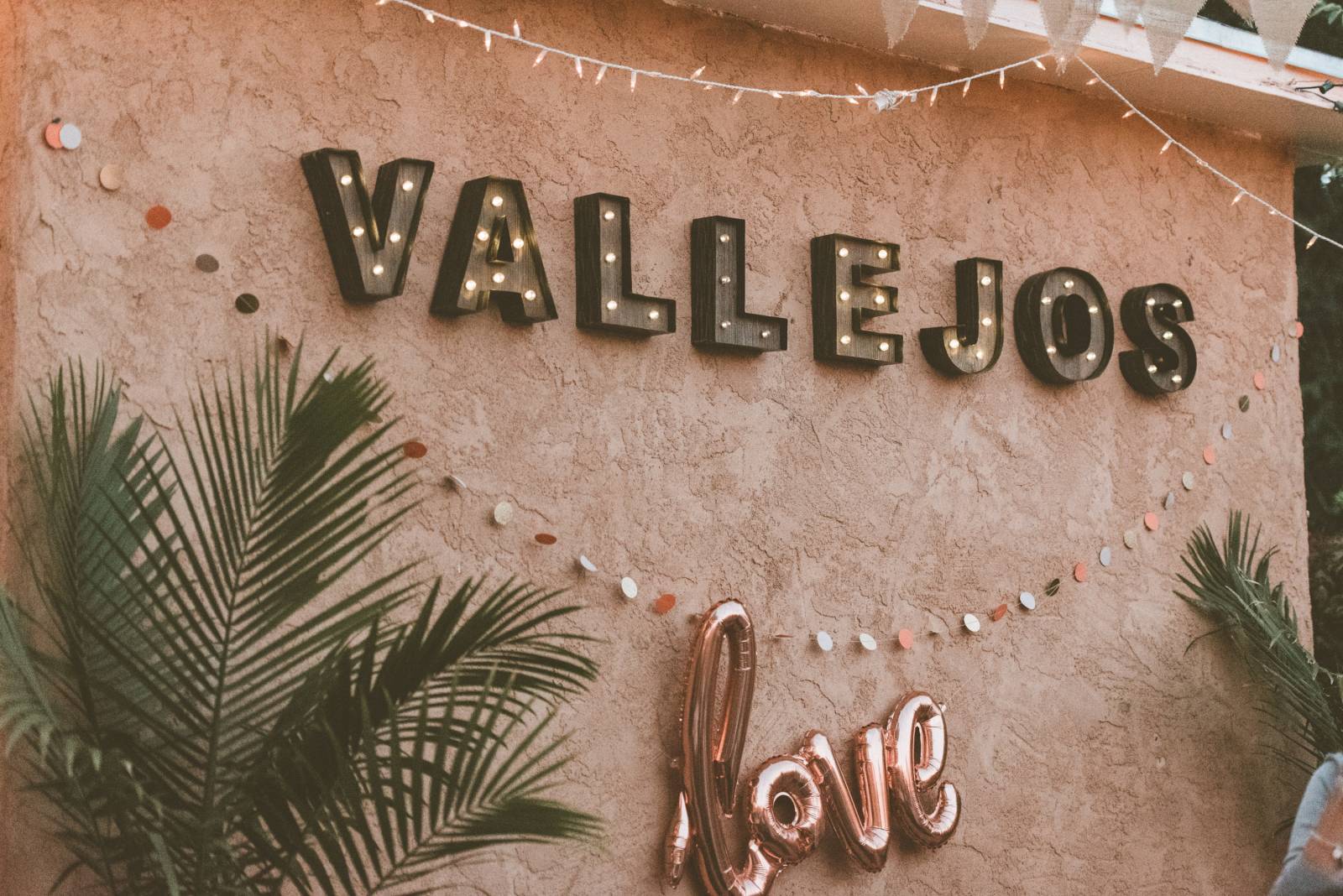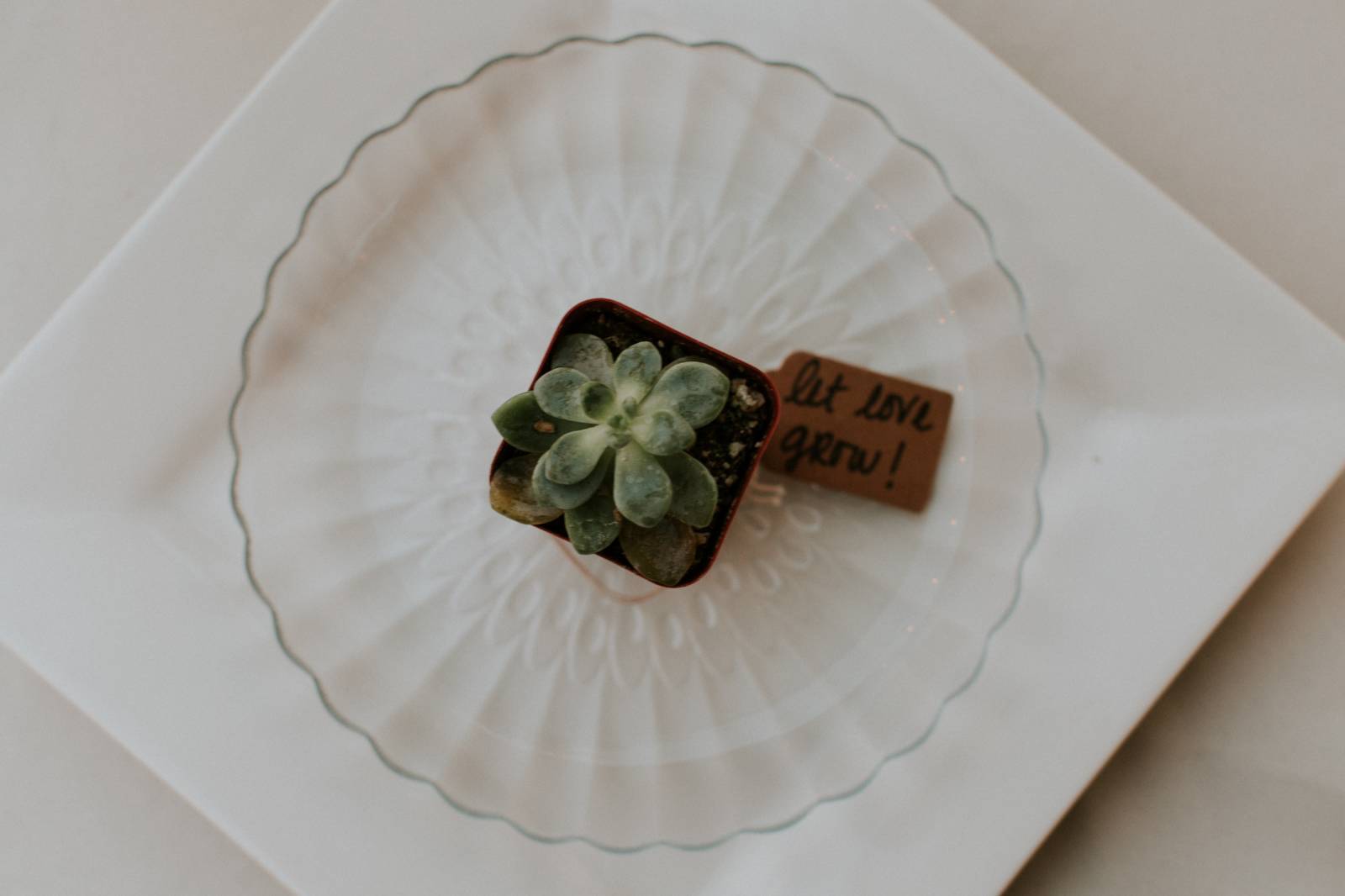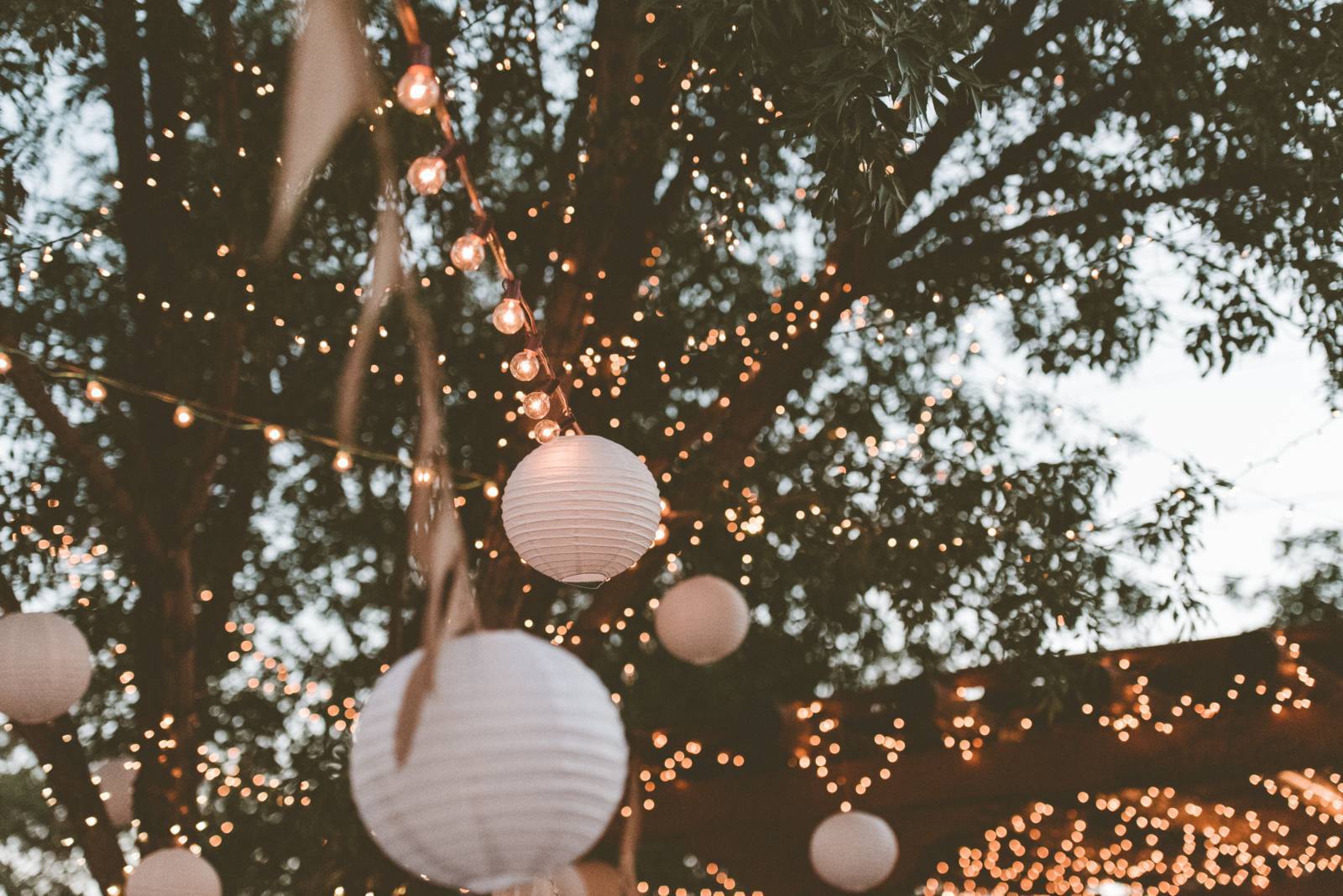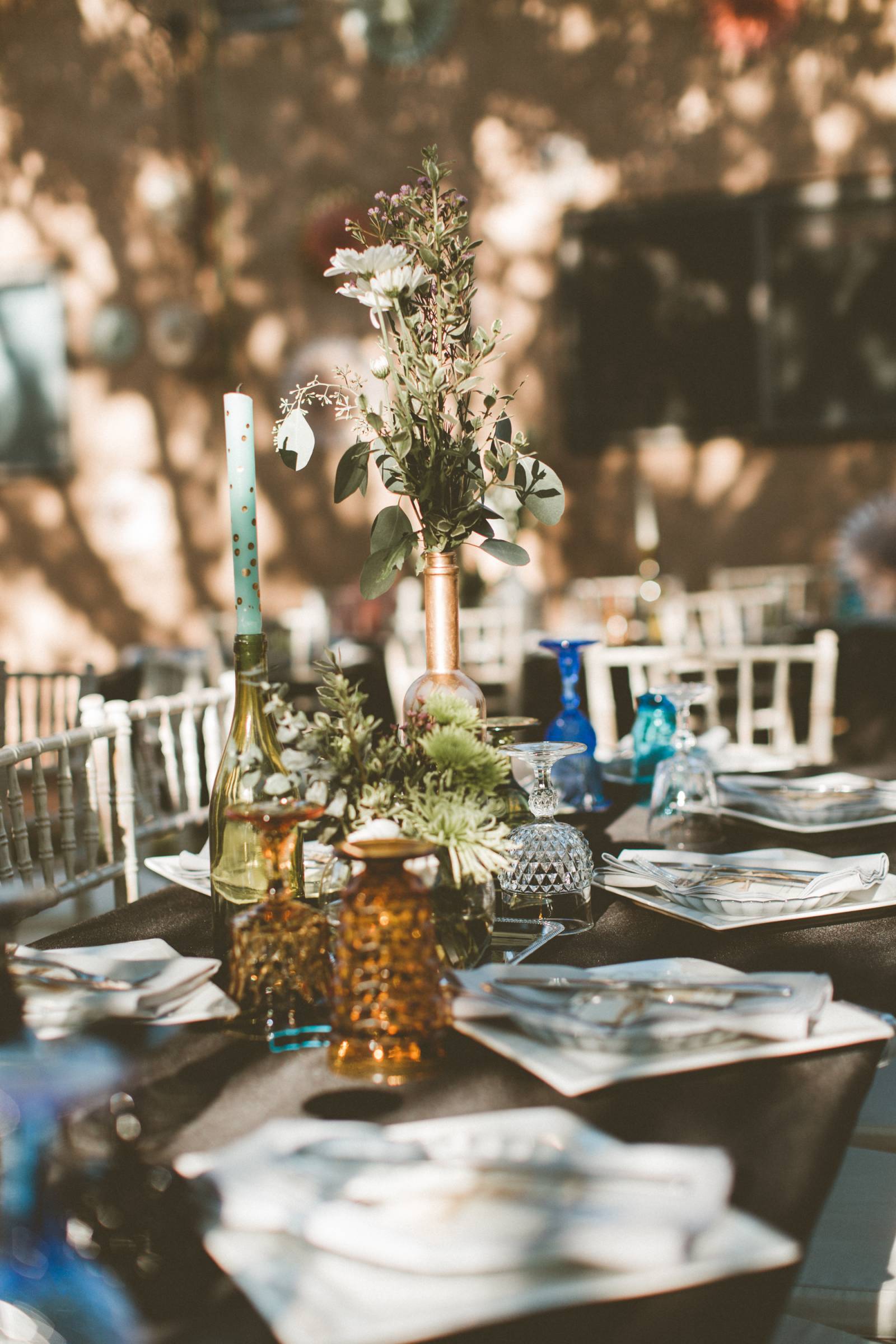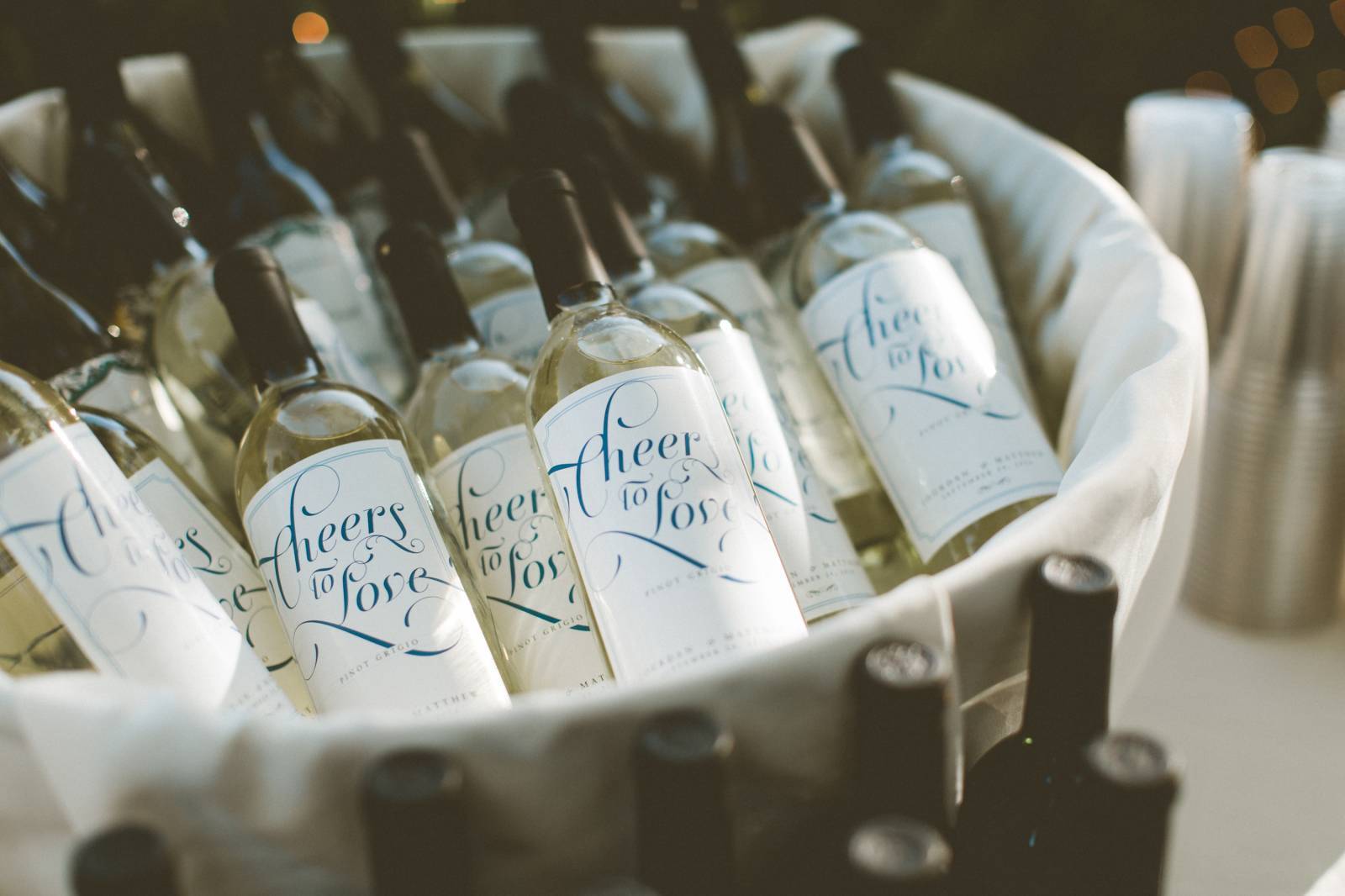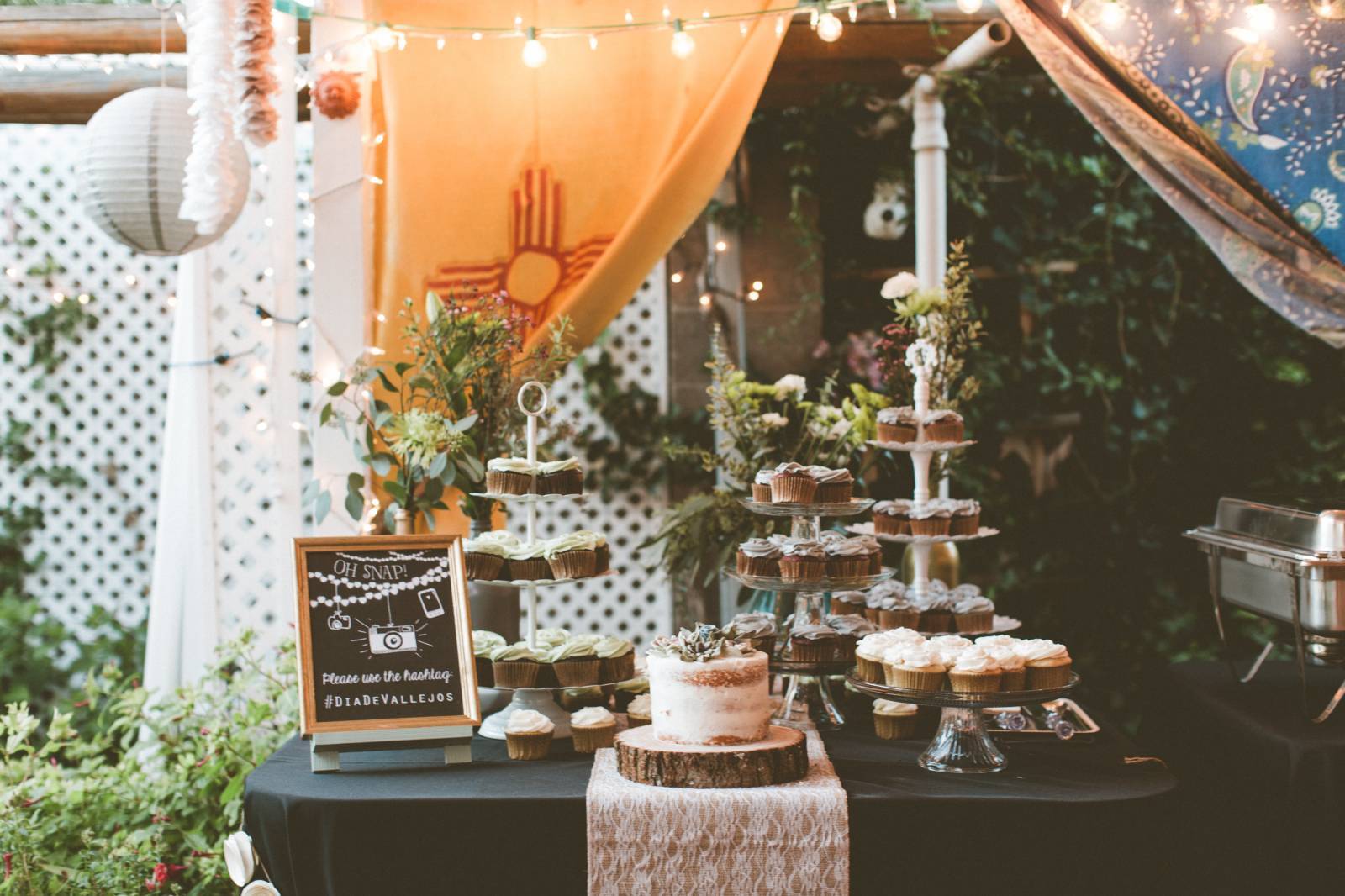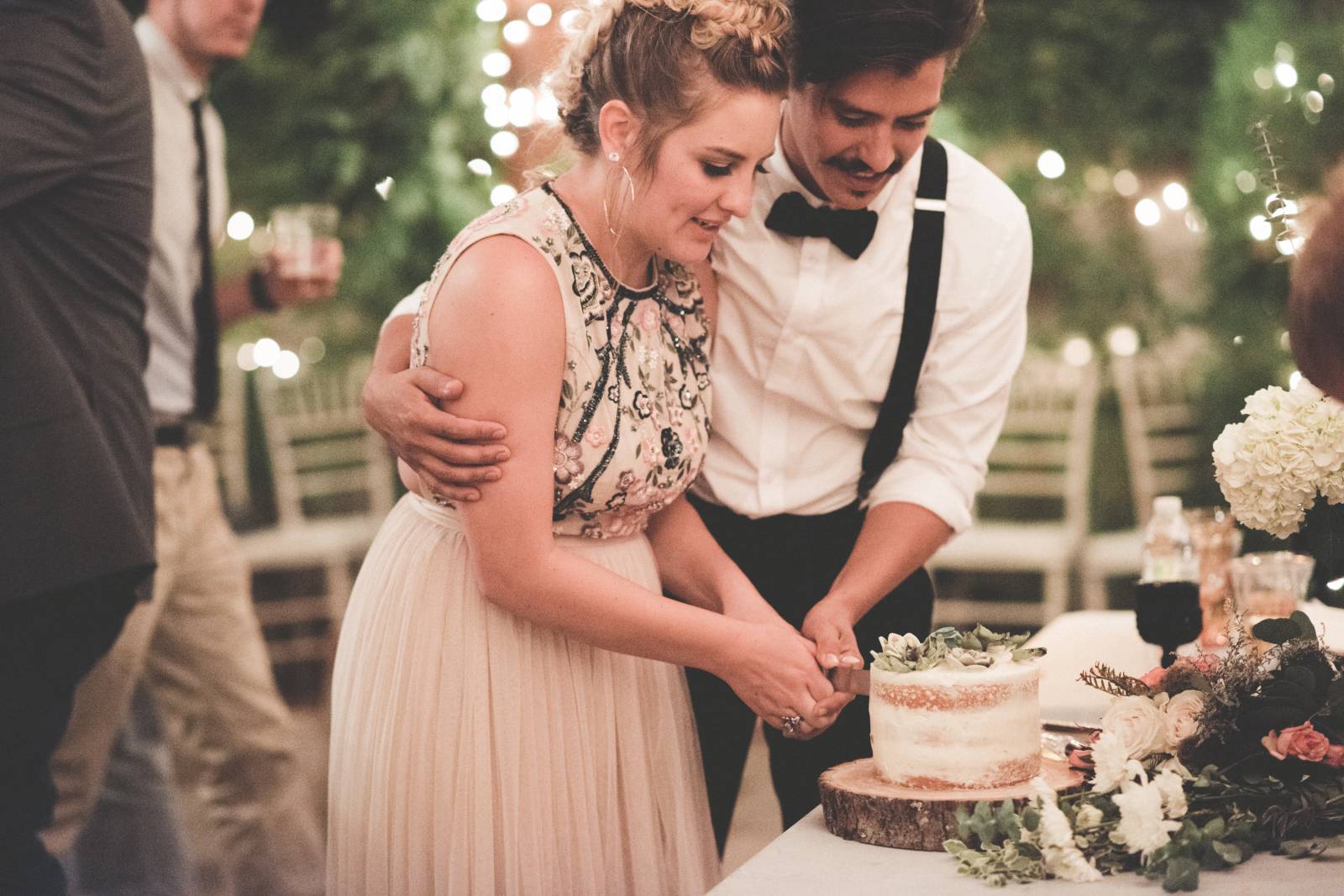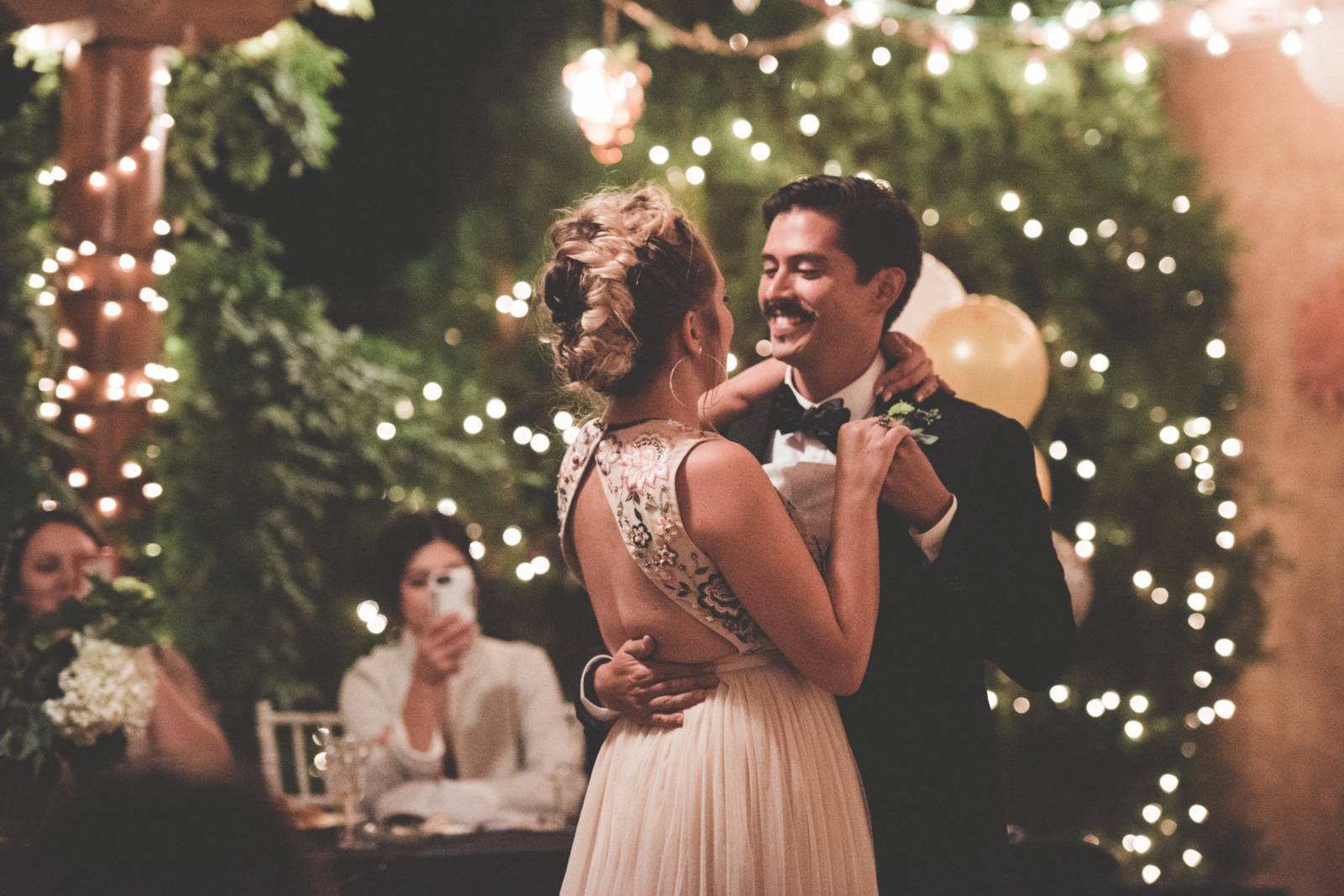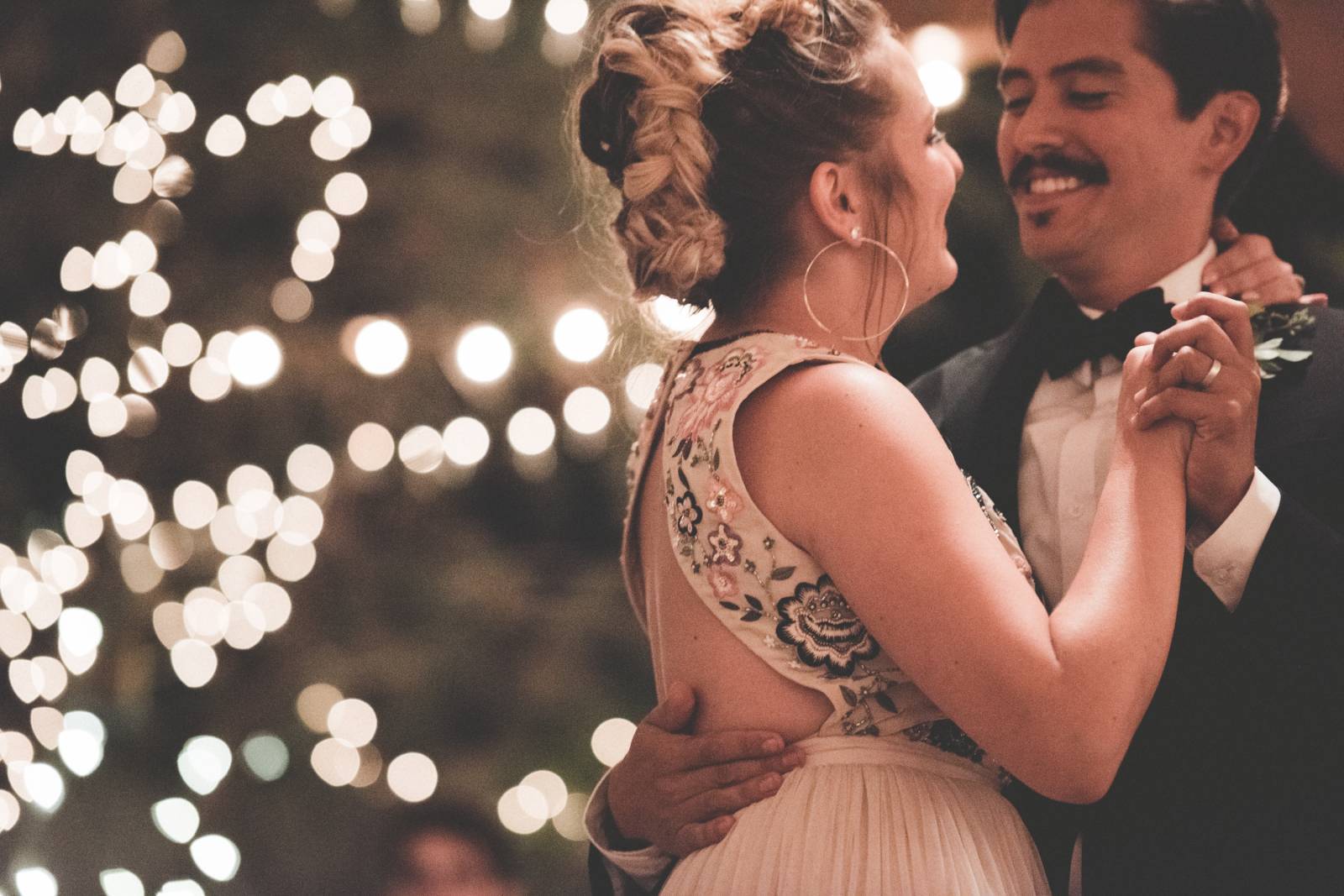 From the photographer...
These two…they're simply hilarious people who make you want to spend your whole day with them. From the moment I met them, I knew we were connected. They were welcoming, generous and my cheeks would hurt each time I saw them from smiling so much. They are the kinds of people that make me fall in love with the work that I do. They are the kinds of people that make all the hustling worth it. They are truly lovely souls I'm forever thankful I was blessed to meet.
Jourdan and Matthew originally planned to hold their intimate wedding at the Albuquerque Rail Yards but had changed their mind to host it in their backyard instead. It couldn't have been a better fit. Their backyard hosted their guests for the ceremony and reception, decorated with hundreds of white lights, eclectic drinking glasses and bottles and beautiful DIY ornaments to give the space a perfectly homey feel. The two shared their fir look moments at a park near their home, which presented a gorgeous view of the Albuquerque skyline, and they danced the night away to the Beatles. Everything about this day was perfect.
~ Albuquerque Wedding Photographer, Ashley Joyce Photography