Love Story
How did you meet?
Growing up in the same small town, it's ironic we didn't meet until university. Even stranger is the fact that my best friend's family was very close with his family.
We had actually met twice before, once when he valiantly escorted my friend and I to a concert in the city. And once on a family ski trip, where my dad mistook Todd and his twin as the same person, though they had completely different outfits.
One winter my best friend decided to go on a university ski trip Todd was planning, and asked me to come along. We met, became friends and our relationship developed shortly after.
How he proposed?
On our 6th anniversary, we went to the keg for a nice meal. On the way back to the house Todd made a fuss of having eaten too much and needing to go for a walk. I was complaining, we were both on the tail end of a bad chest cold, and the blustering wind and chill were not particularly inviting. As we walked he picked his spot, walked past it, pretending the view was much nicer than the cold spring evening. As we turned back for the car, he stopped at his special location and proposed.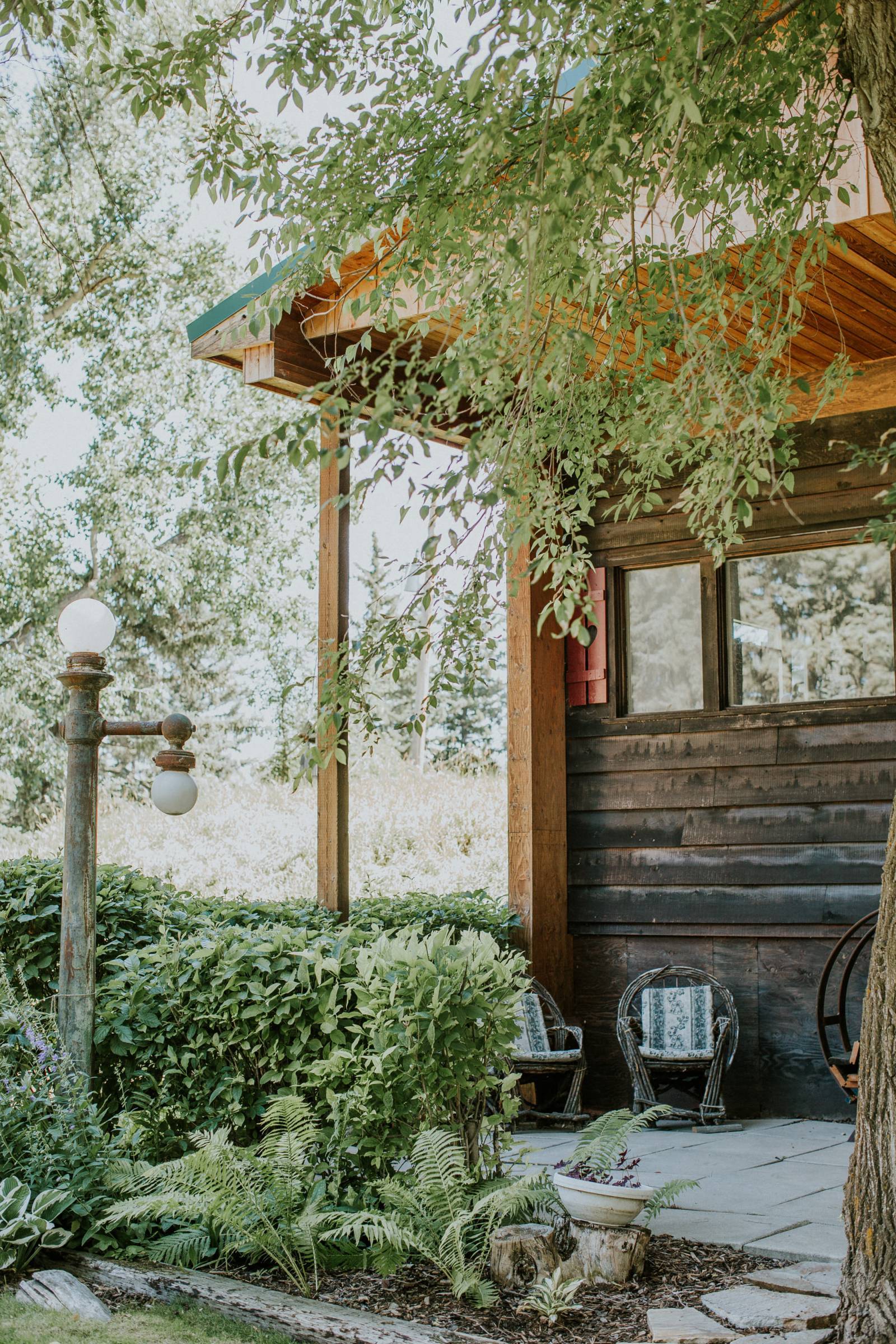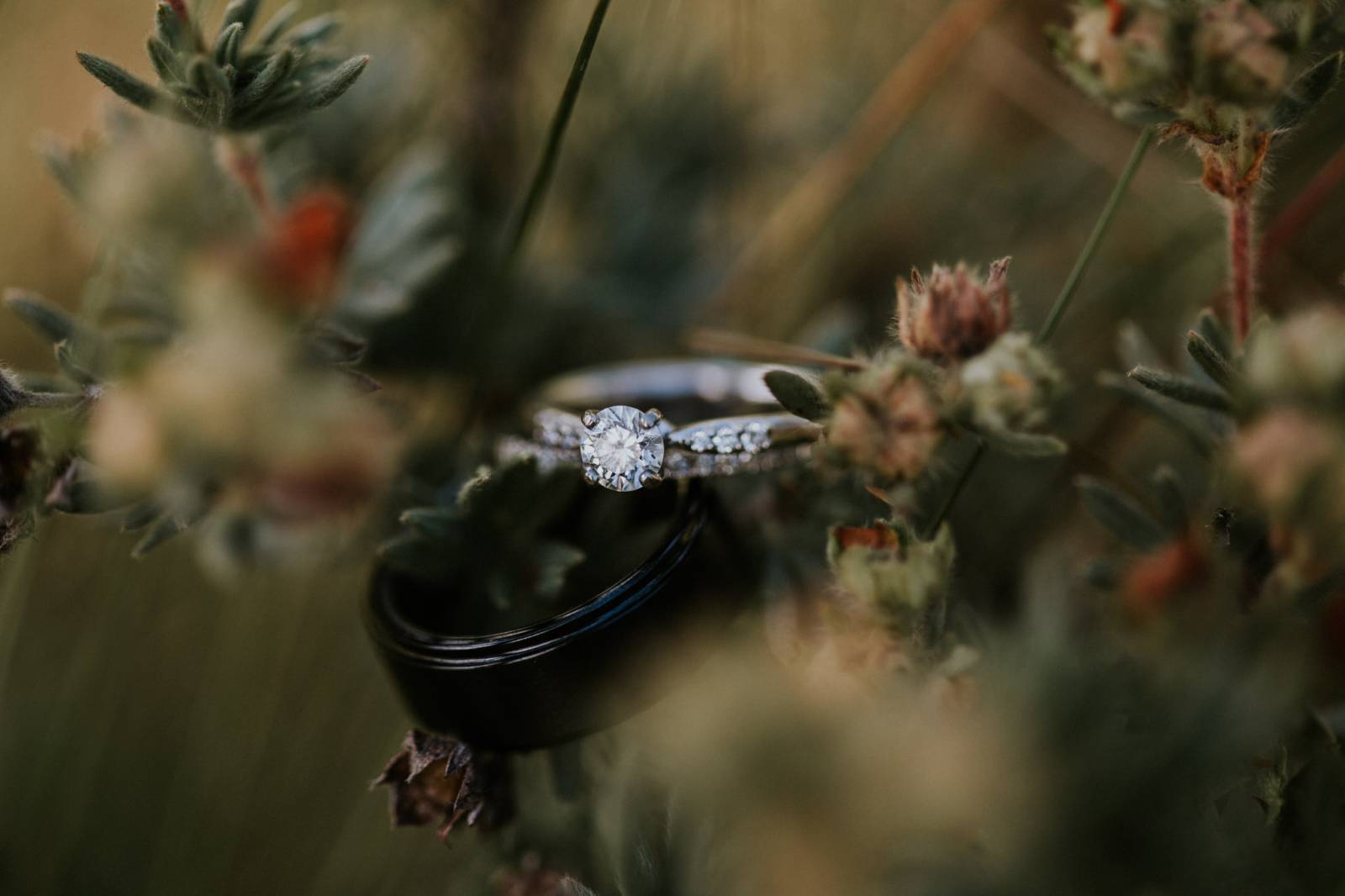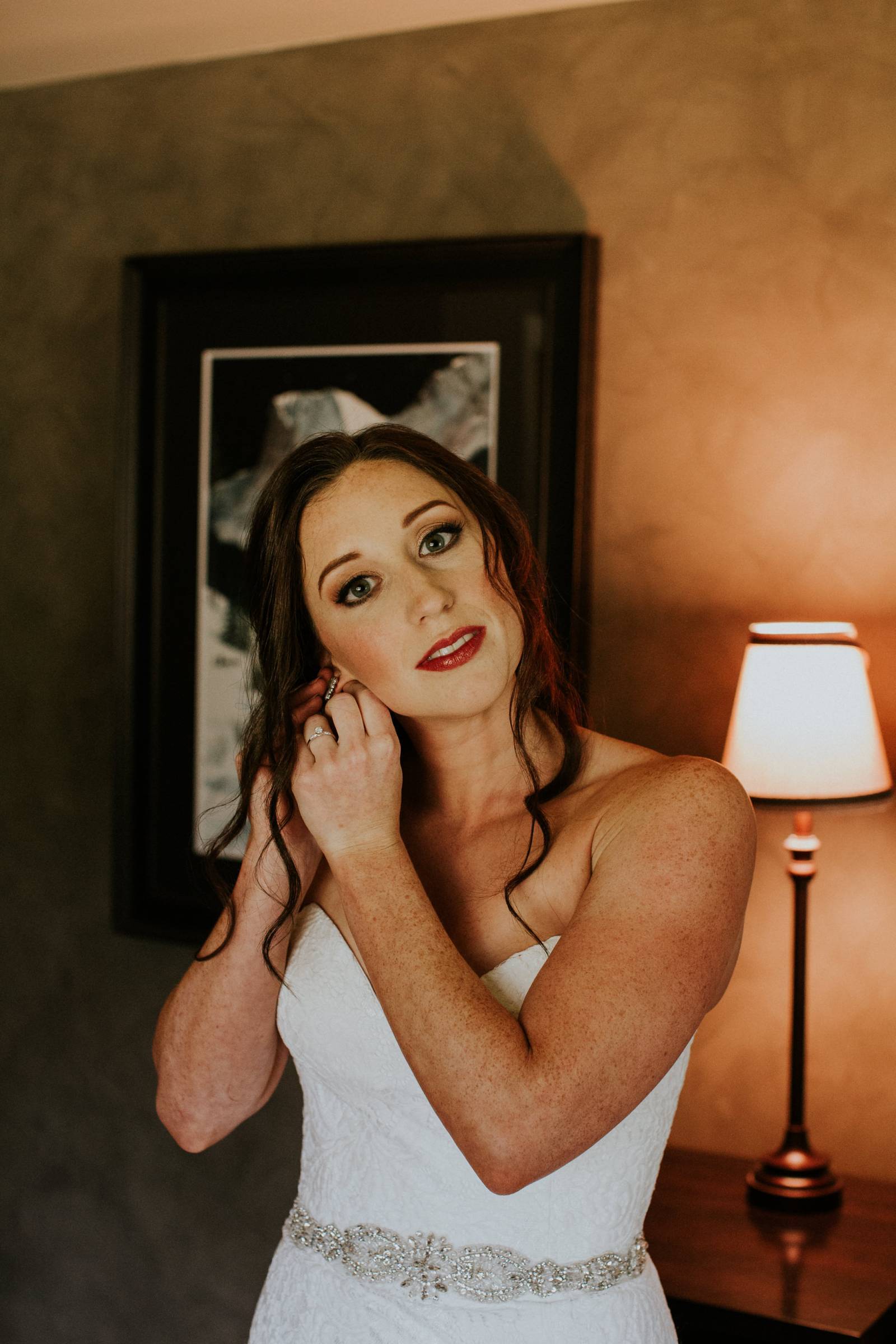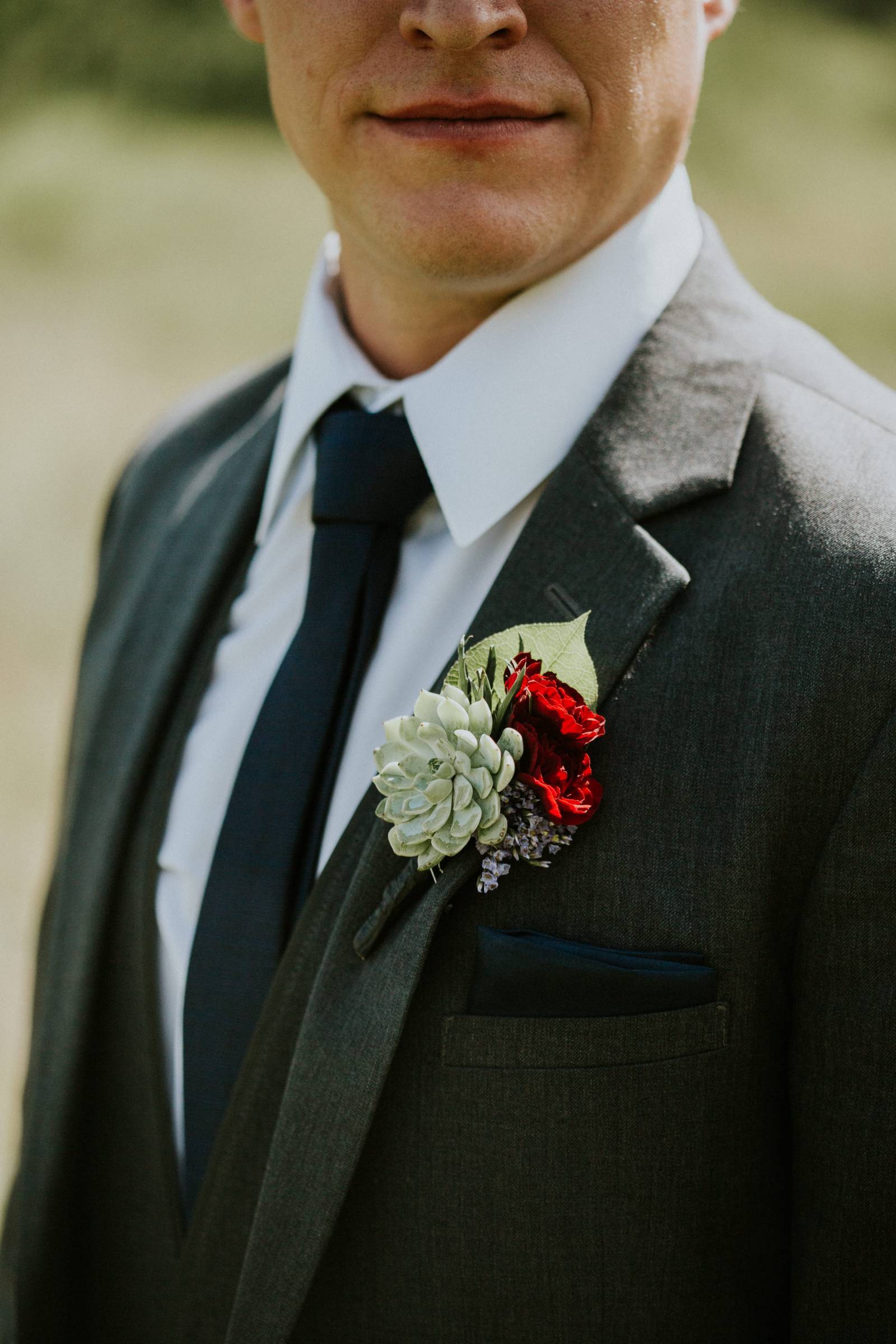 Wedding Day
Theme and colors:
My now husband and I were born and raised on family farms that date back to the homesteading years of the Canadian prairies. Being and feeling urbanized for some years now, we still hear our rural roots calling. We wanted to explore a raw and rustic theme for our wedding. The venue, a cornerstone to the theme, was to be a beautiful farmyard and barn, rich in history and character. We then drew on natural and rustic elements of the surroundings to explore textures and colors of wood, shrubs, grasses and wildflowers. Our chosen wedding colors were to pop out but also connect with the background framework, we fell in love with the colors of steel blue and burgundy. The last element of the theme was to invoke a warm and inviting feel, as you would experience sitting around a family table. We felt that having open seating plans and encouraging our guests to stay and explore the yard between ceremony and reception were key to the concept. We wanted to convey the feeling of "come as you are and stay as long as you can".
Number of Guests: 170
Top 3 best moments and why:
The shoe game
We proposed to the maid of honor that she put together a series of questions for the game without our knowledge. What we didn't expect was the flower girl and ring bearer to read the slightly inappropriate questions to the crowd. The scene was very cute and heart-warming, which everyone enjoyed.
Proposal to the maid of honor during bouquet toss
Two months of planning went into this moment. First it was jokingly suggesting the idea of a surprise proposal during the bouquet toss to the maid of honor's boyfriend. To which he replied with a long winded explanation of why it was not in their budget. Two weeks later, we received a call from him asking for advice on ring choice. We had to play it cool, we didn't want to scare him off. Ensuring it would be a complete surprise, the wedding planner and photographer were the only other ones brought in on the plan. When it came time for the bouquet toss, the photographer suggested dropping the bouquet on the throw. I of course overdid it and had to let go at the last second, but the bouquet fell with ease. They couldn't believe I dropped it. I then picked it up and handed it to my sister. Amidst flailing arms and friends telling me to "go back" and "you're supposed to throw it", she laughingly accepted and went to congratulate her boyfriend on being "next". What she didn't expect was for him to slide onto one knee. The crowd was shocked, I cried, and she said YES.
The sparkler send off
The sparkler send-off was one of my favourite moments of our wedding. Though it was late in the evening every person there stood with us, sparkler and matches in hand, to help us celebrate a spectacular day. It truly made it a magical moment. Thanks to everyone, we will have amazing pictures that will mean that much more to us.
Wedding song:
Soldier by Gavin Degraw
We have always loved songs that feature a piano, it is such a powerful instrument that plays to the soul. In this way, Soldier by Gavin Degraw really spoke to us. Love is truly being supportive and proud of one another with all your will and heart. We feel that we stand beside each other, not in-front nor behind. This song talks about selflessness and support for the other. We both embrace these values.