This post is so fun for me, not only is it a great example of how different photographers see and capture your day but it is also a beautifully designed Piney River Ranch styled shoot. I am so insanely fortunate to spend my days looking at all of this pretty, its truly an honor. You now get to see, in a way, what I see. Photographers differ greatly in their style and how they capture light. There are many different ways to see what your potential photographers personality is; their blog, social media and published work are great places to start. Photography is art - find what style speaks to you!
Above are two photos from the super talented Chris Loring Photography and below are two from the crazy good Green Blossom Photography - same shoot, same day, same light and styling and yet the photos both have their own feel to them :) Have fun looking at the rest of the photos and be inspired beauty of Piney River Ranch!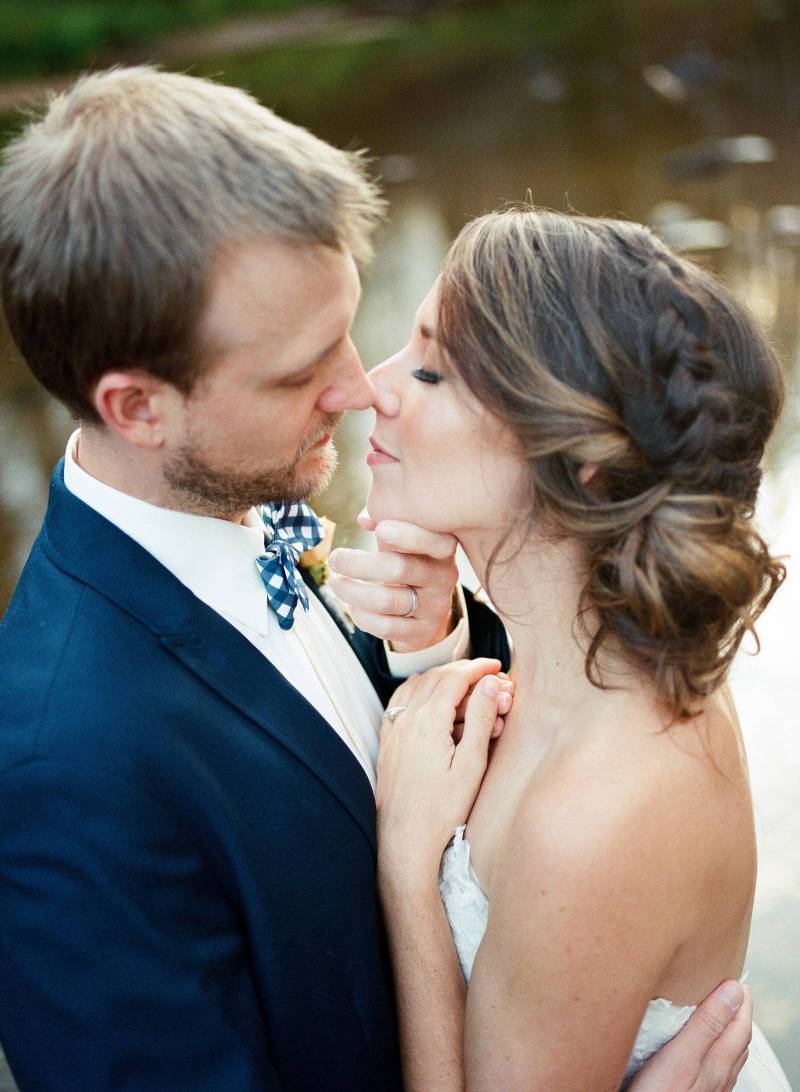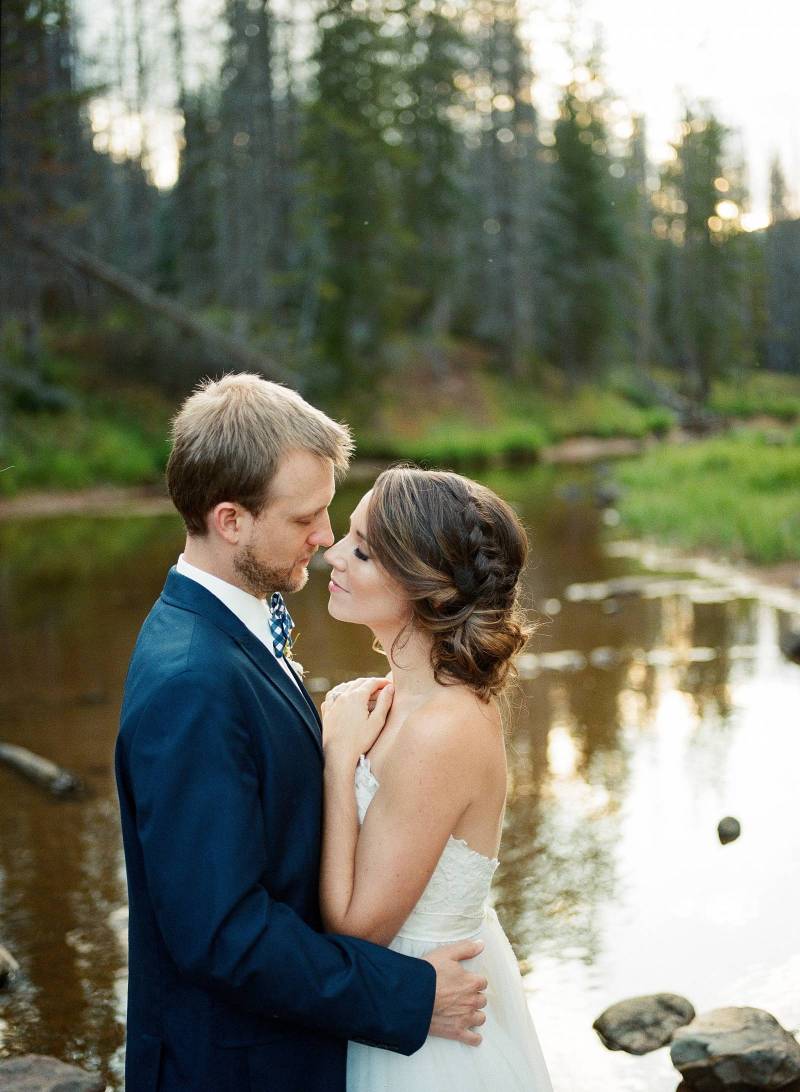 Photographer 1: Chris Loring Photography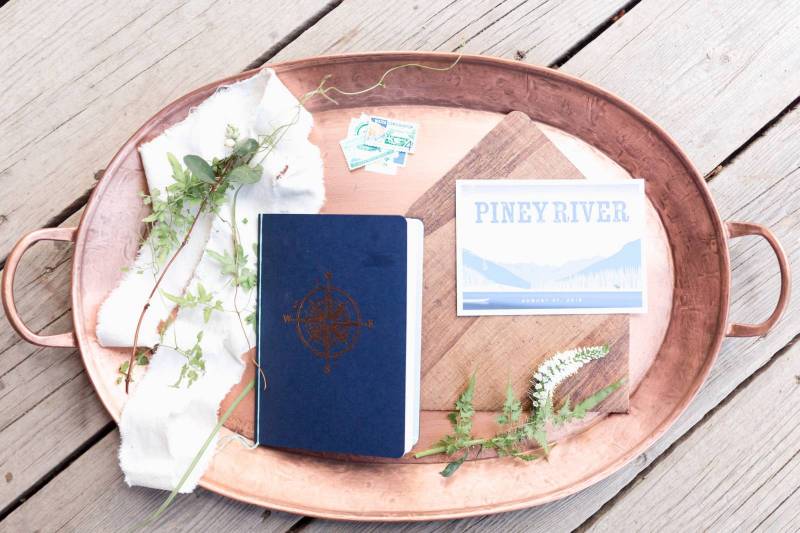 From the photographer, Chris of Chris Loring Photography: Here in Colorado one of our most well known venues is Piney River Ranch. It's also one of the hardest to get to: accessible only during the warmer months, it is a quiet and welcome retreat miles down a bumpy dirt road. Guests can 'glamp' or rent one of the cabins for the weekend, where they will enjoy wildlife (Piney is well known for it's moose), fresh air, and incredible views.
One of the challenges given to us by Piney River Ranch was to find new ways to photograph their venue; while the beautiful lake and views are a must-have, there is so much more to see that adventurous couples will enjoy for their wedding.
We also wanted to share a custom pastry bar as well as romantic floral design surrounded by the textures of raw cheesecloth, wood, and copper.
Our color scheme of navy, blush, and copper was inspired by a set of vintage heirloom china from the late 1800's, a set that has currently been passed down to its 3rd bride, honoring tradition while inspiring new ideas.
The wedding gown is hand-made piece that I designed and created from scratch. The design was inspired by the bride who loves to be outdoors and desires to feel comfortable, natural, and elegant on her wedding day without being fussy.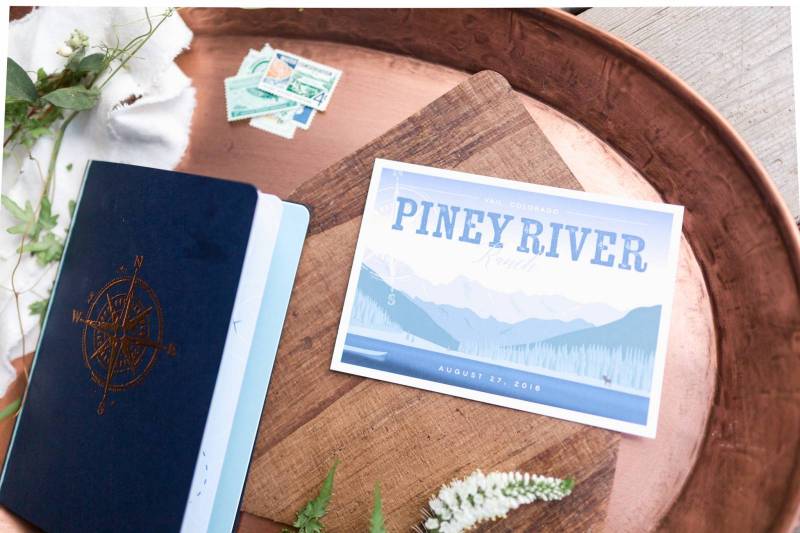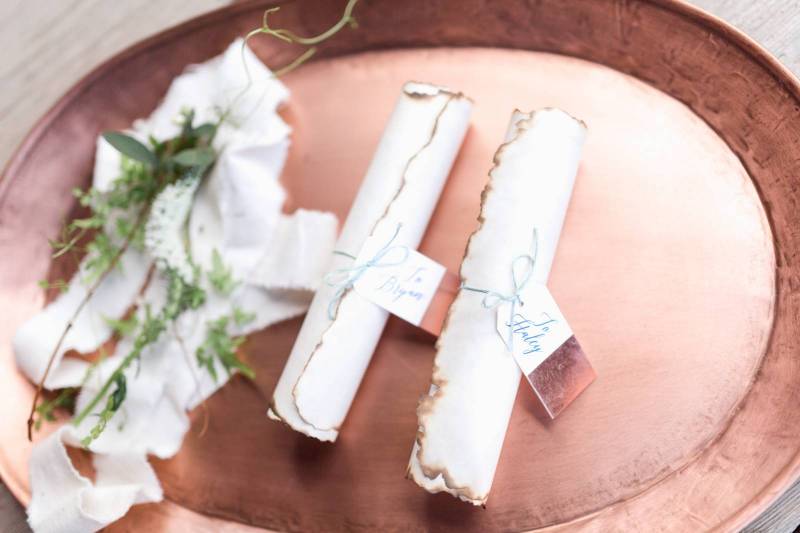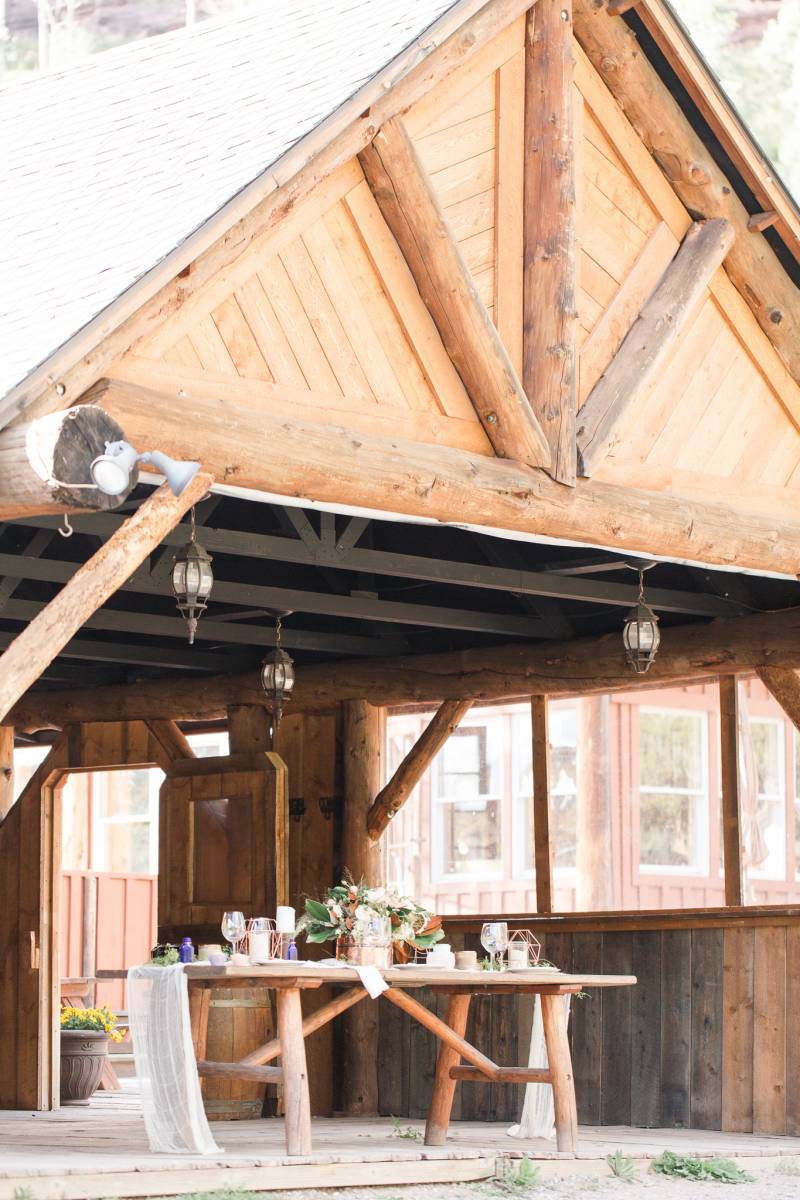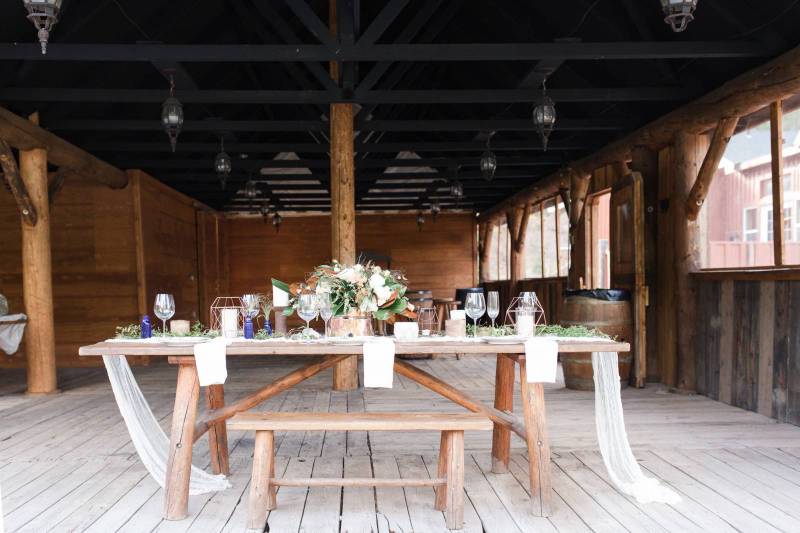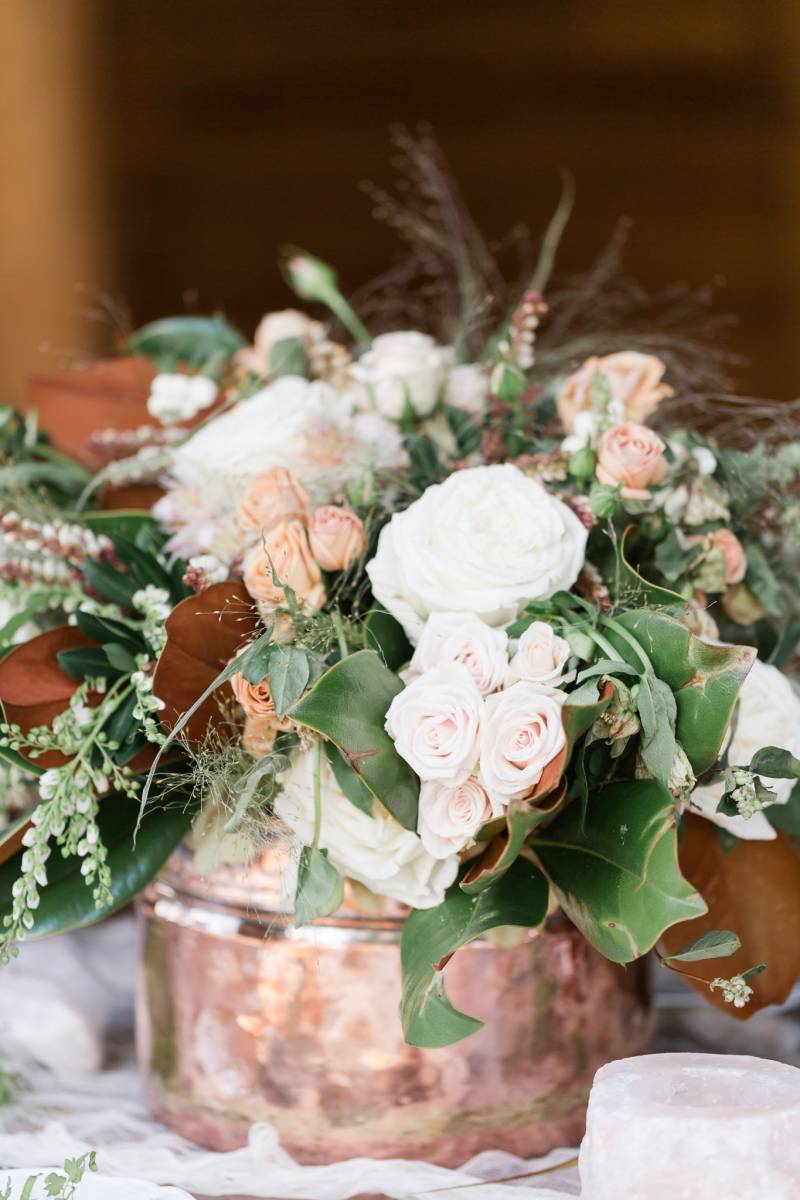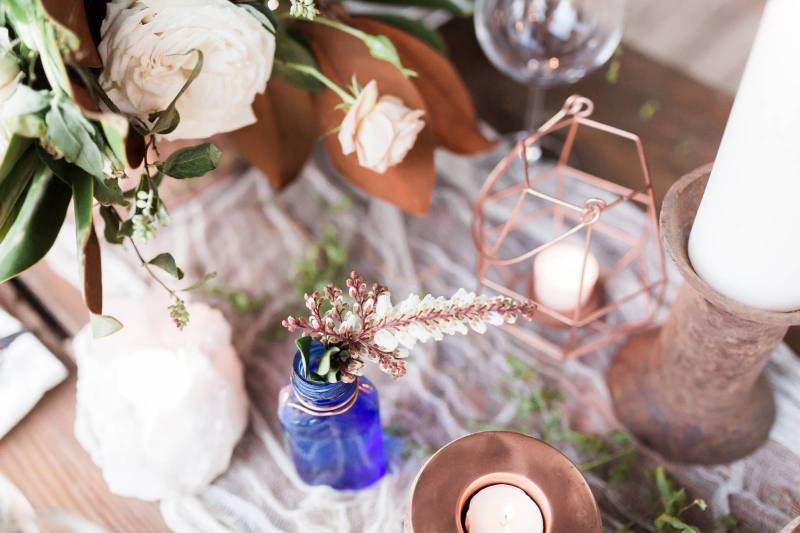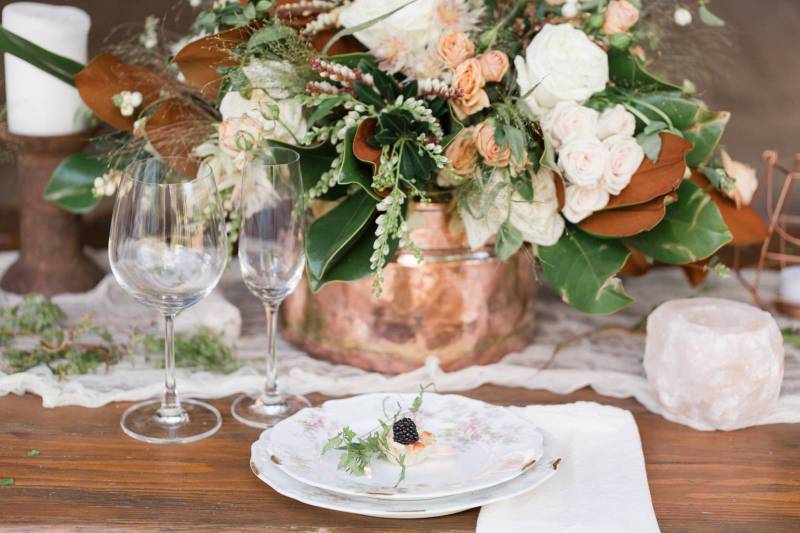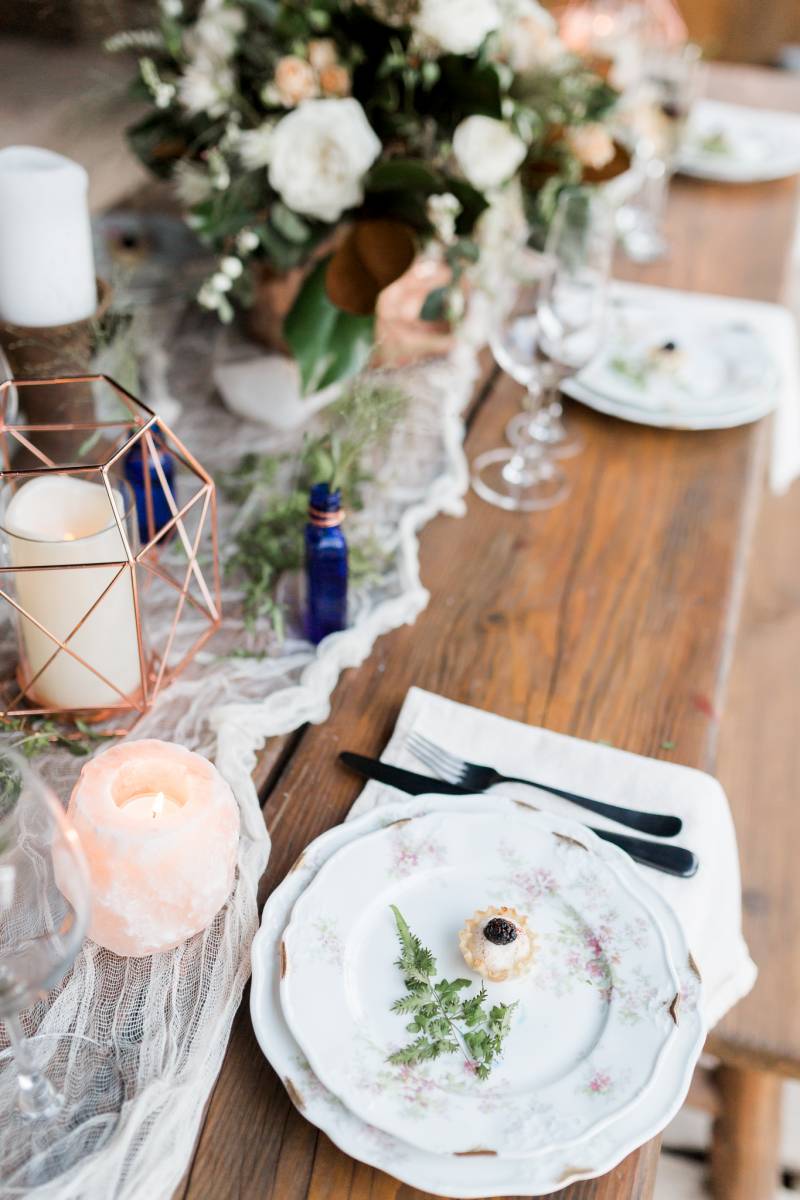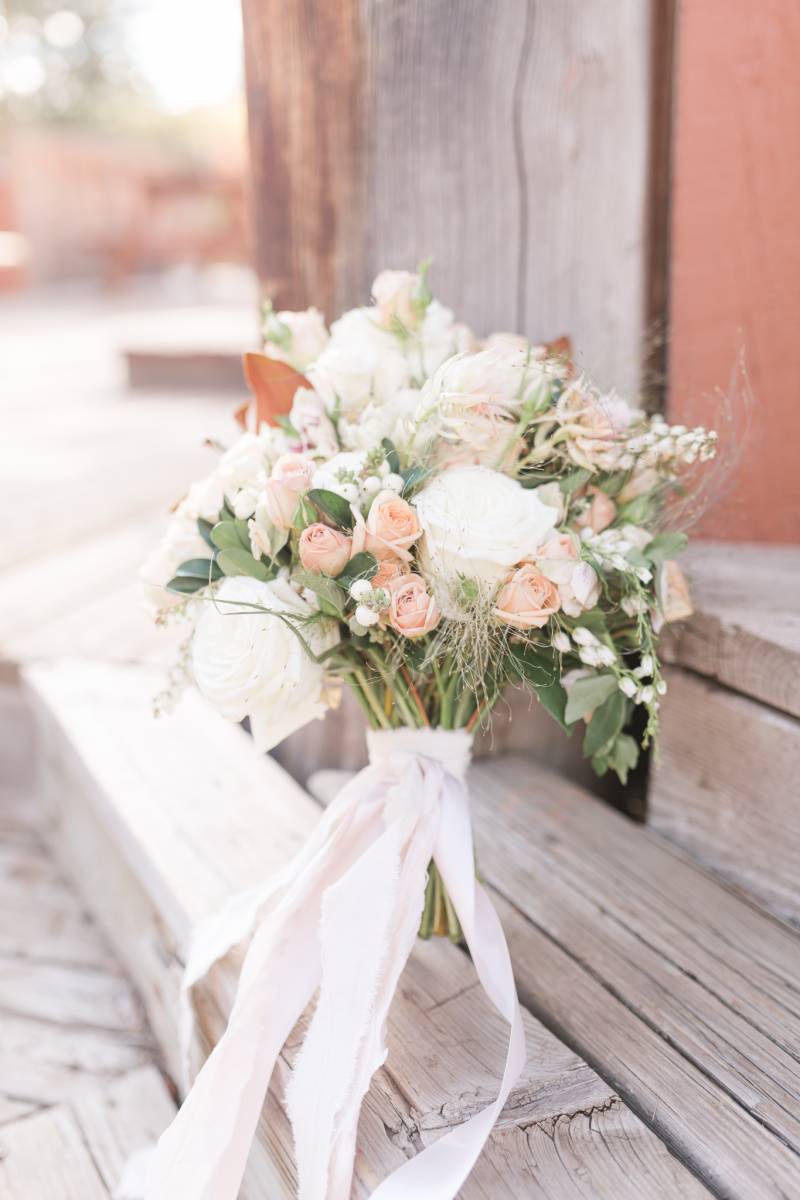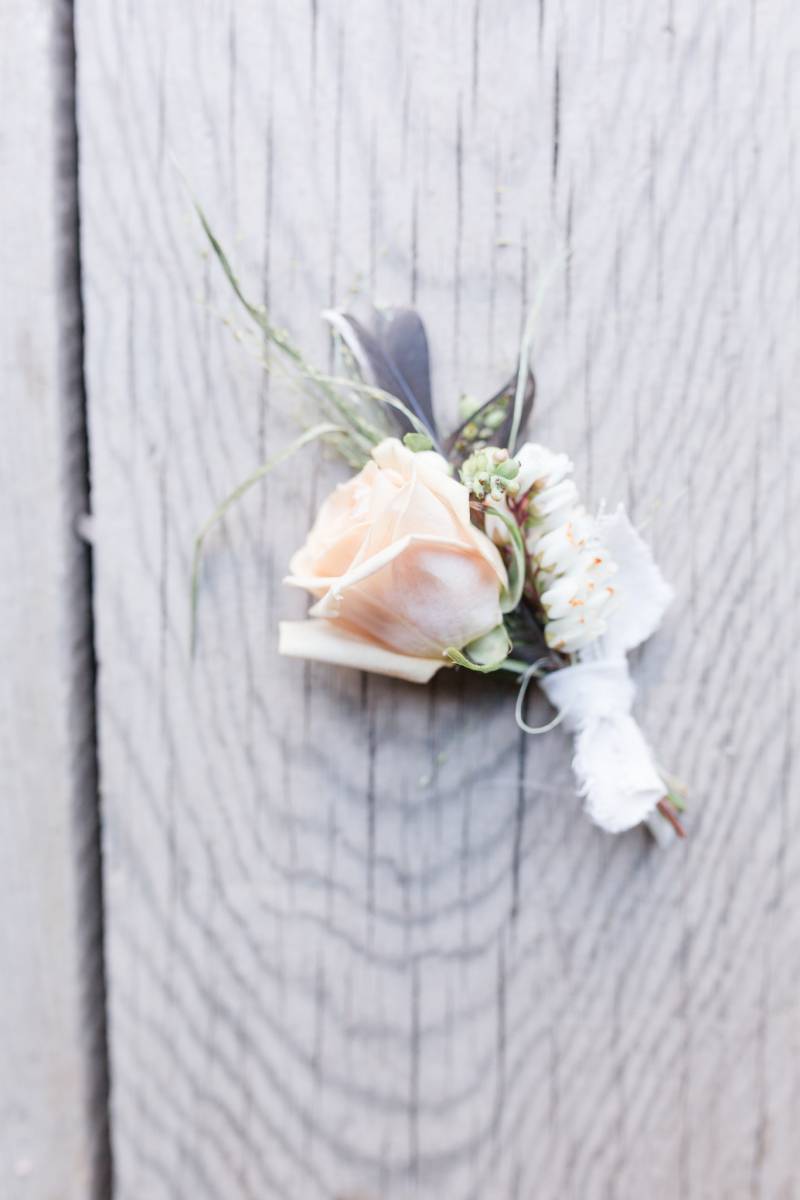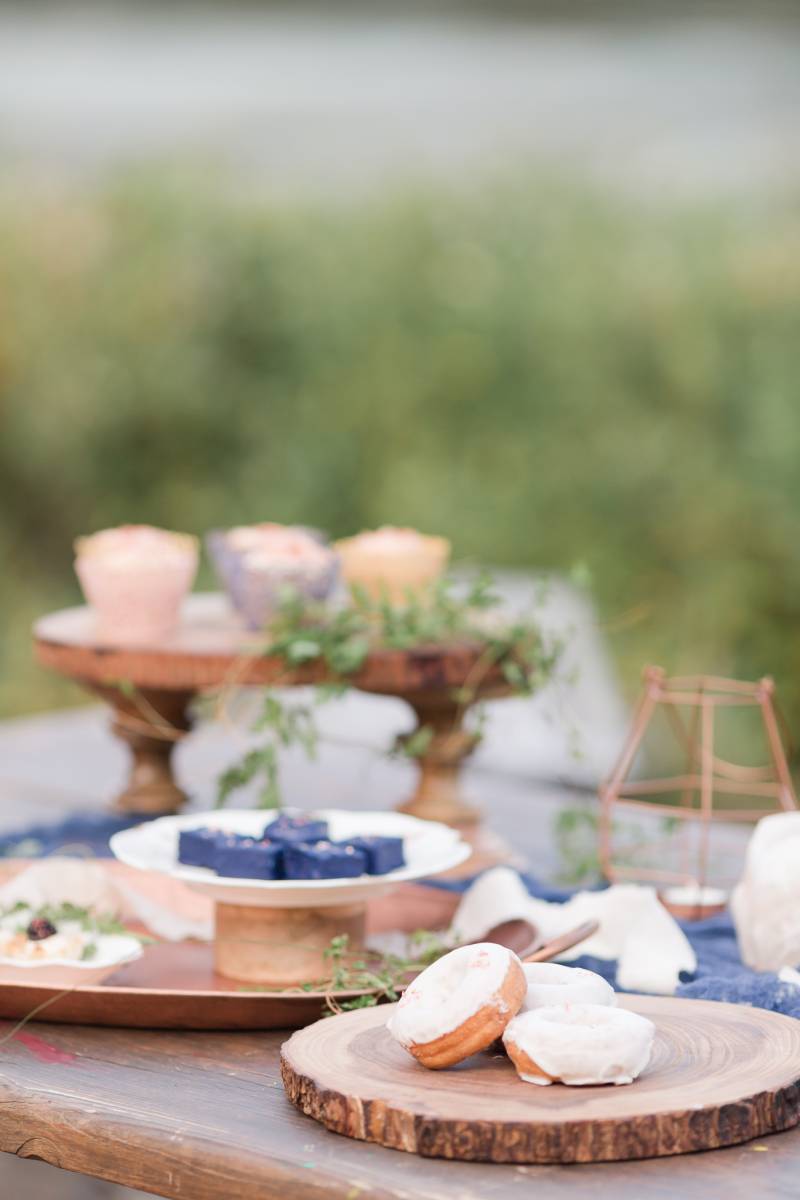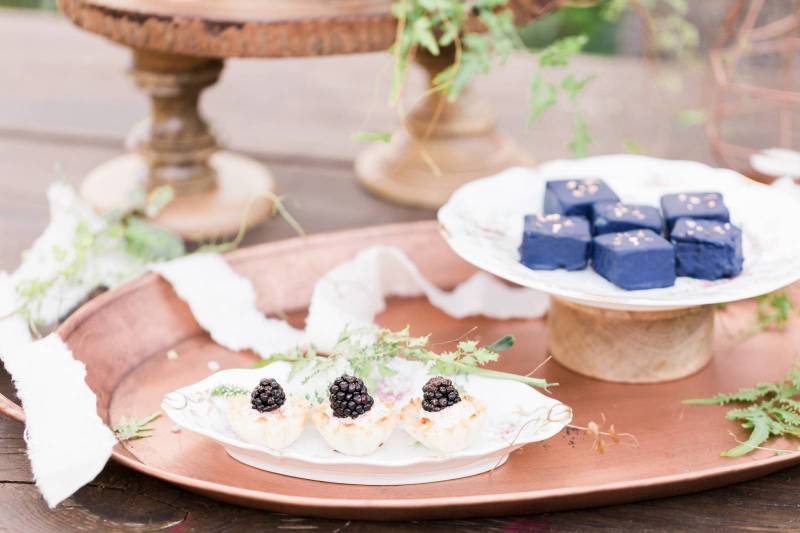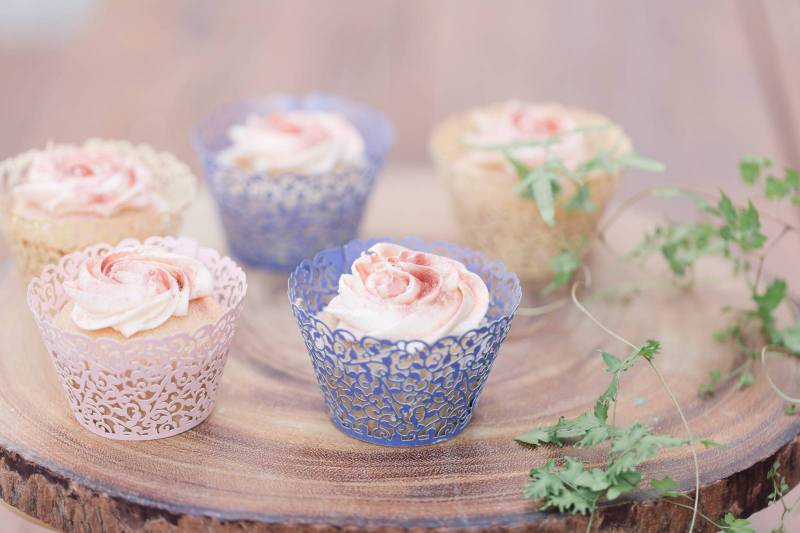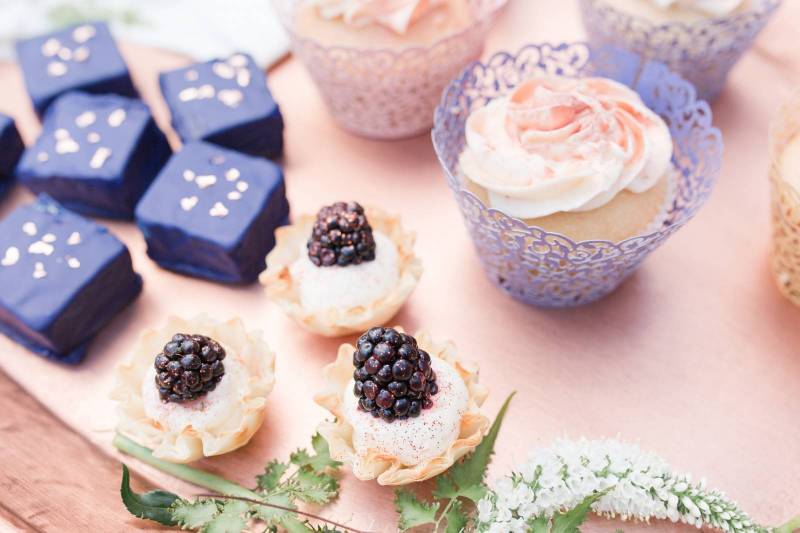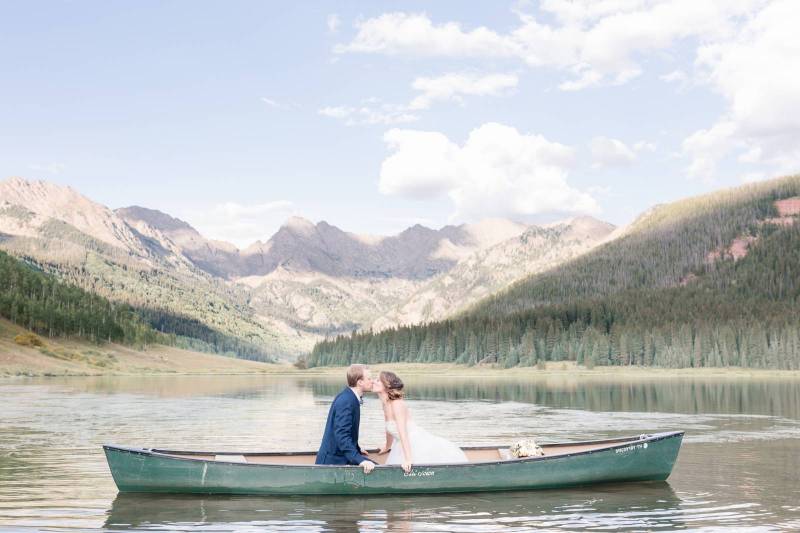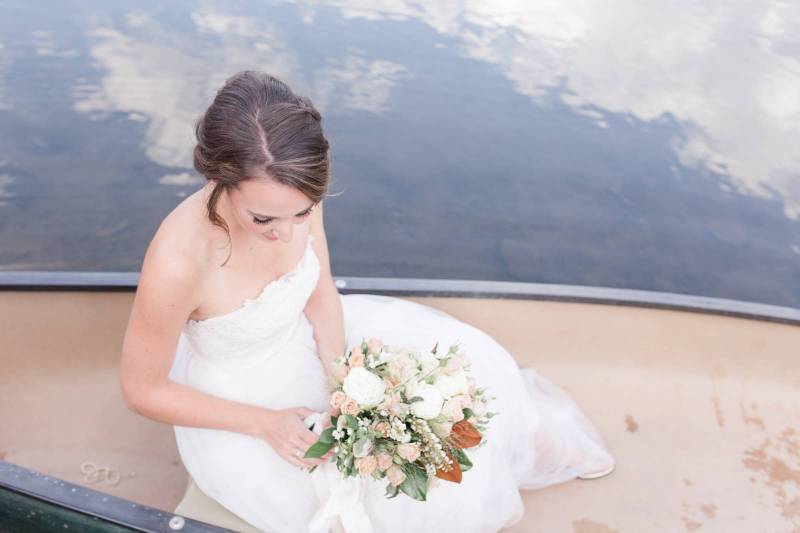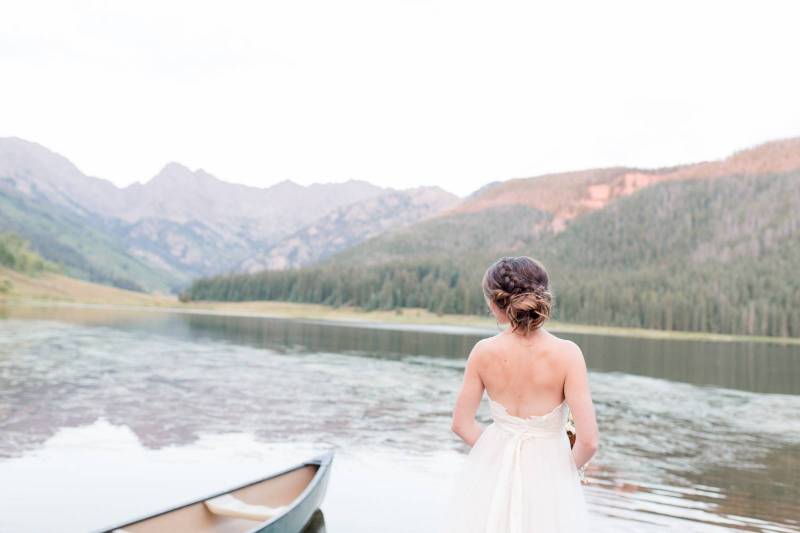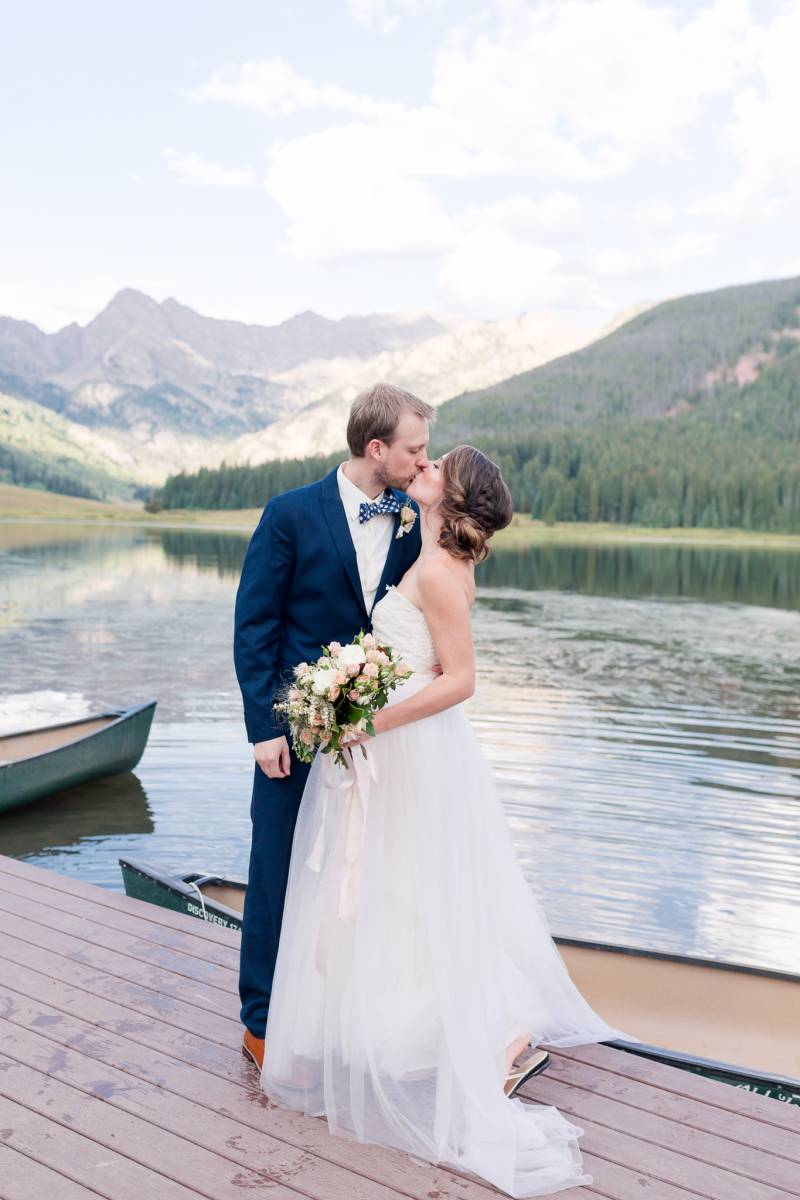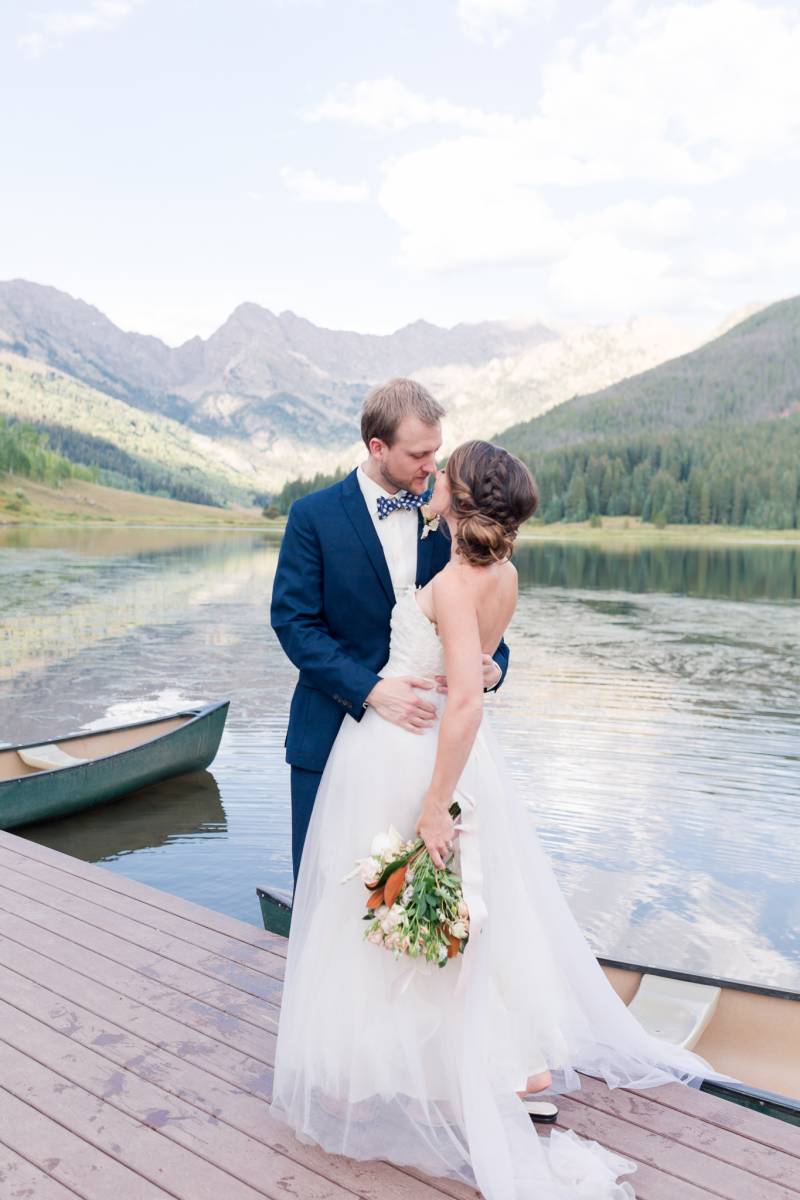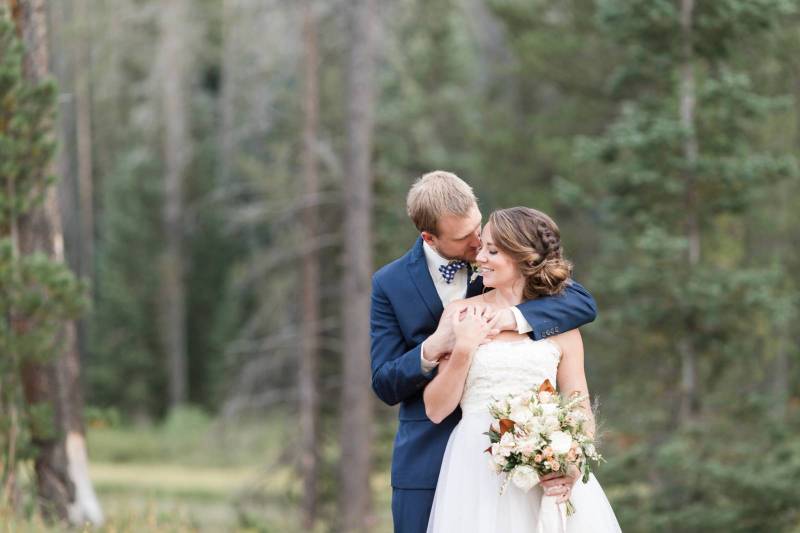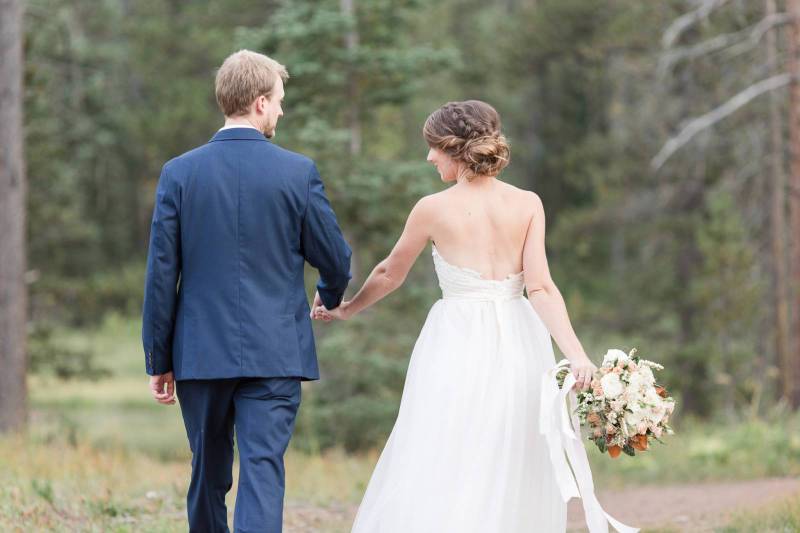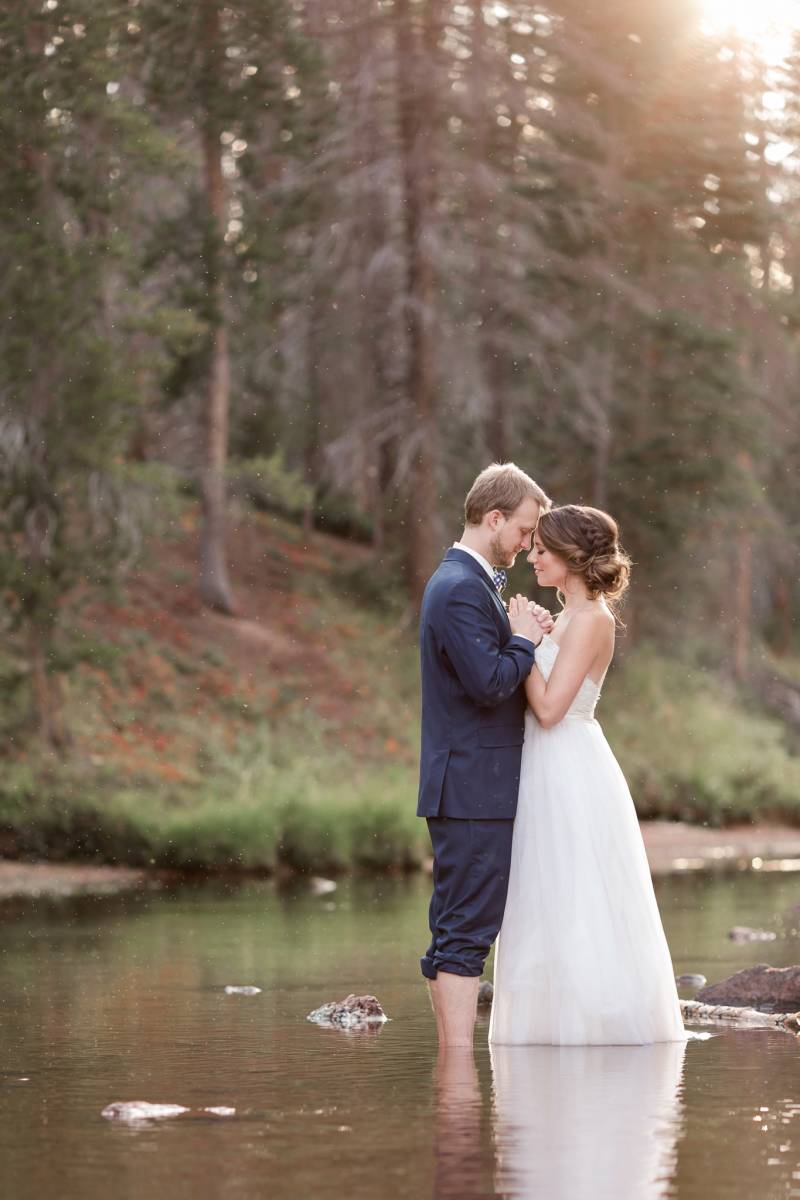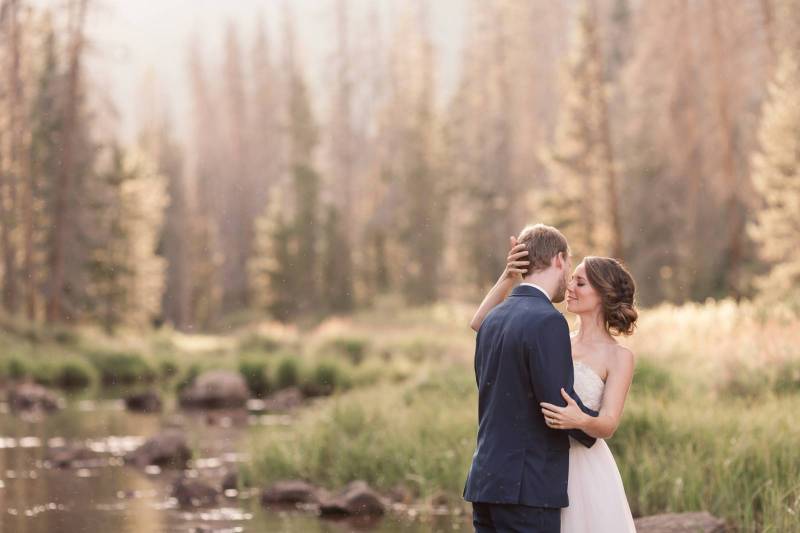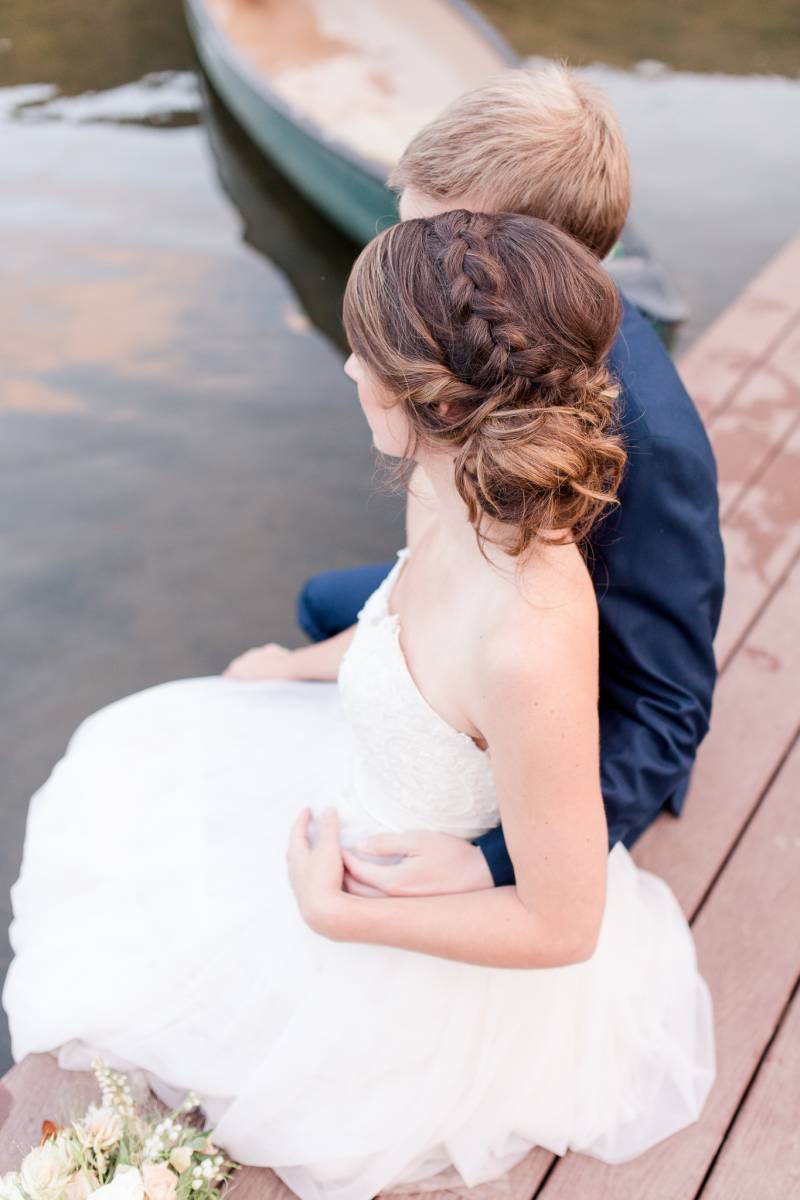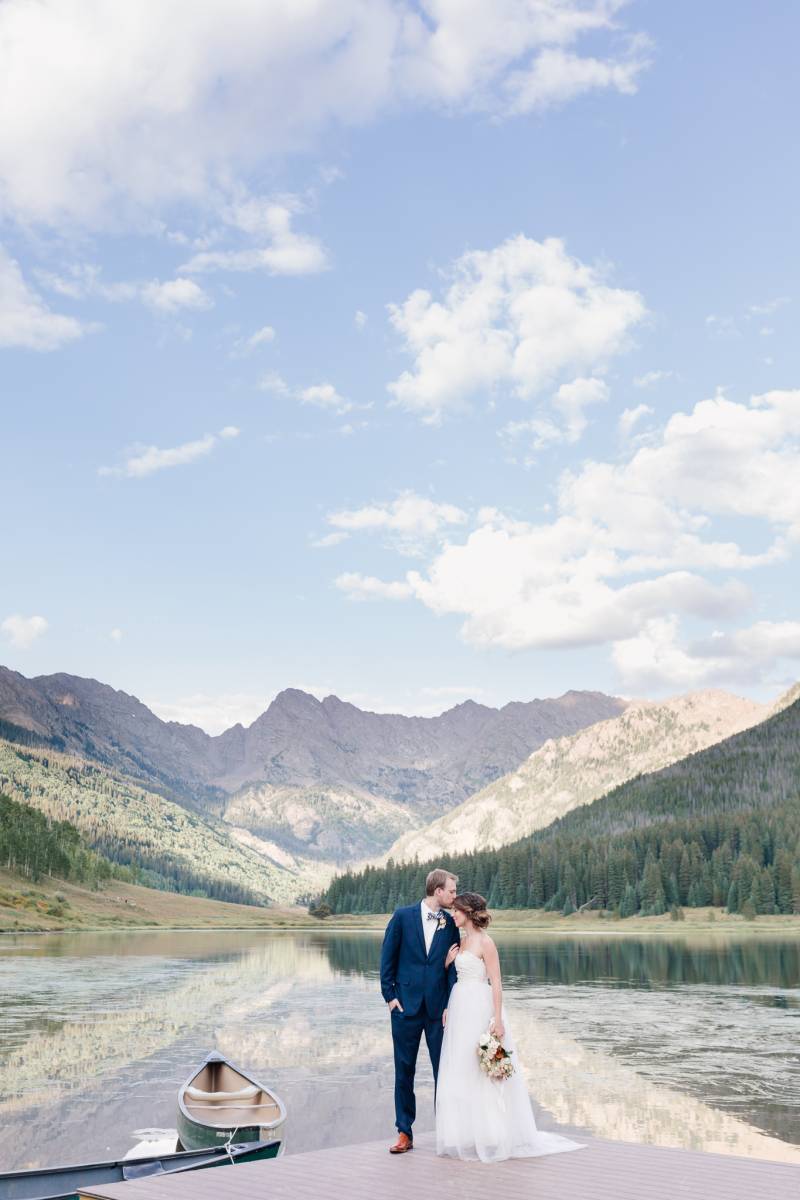 Photographer 2: Green Blossom Photography, Jennie Crate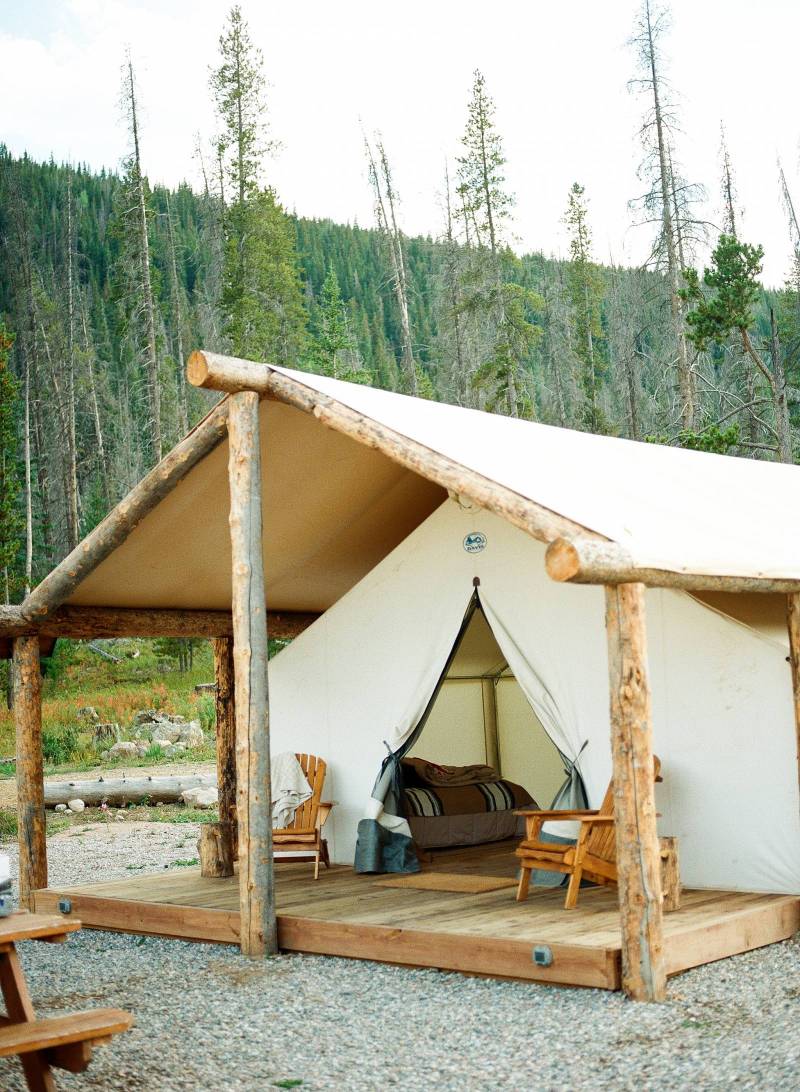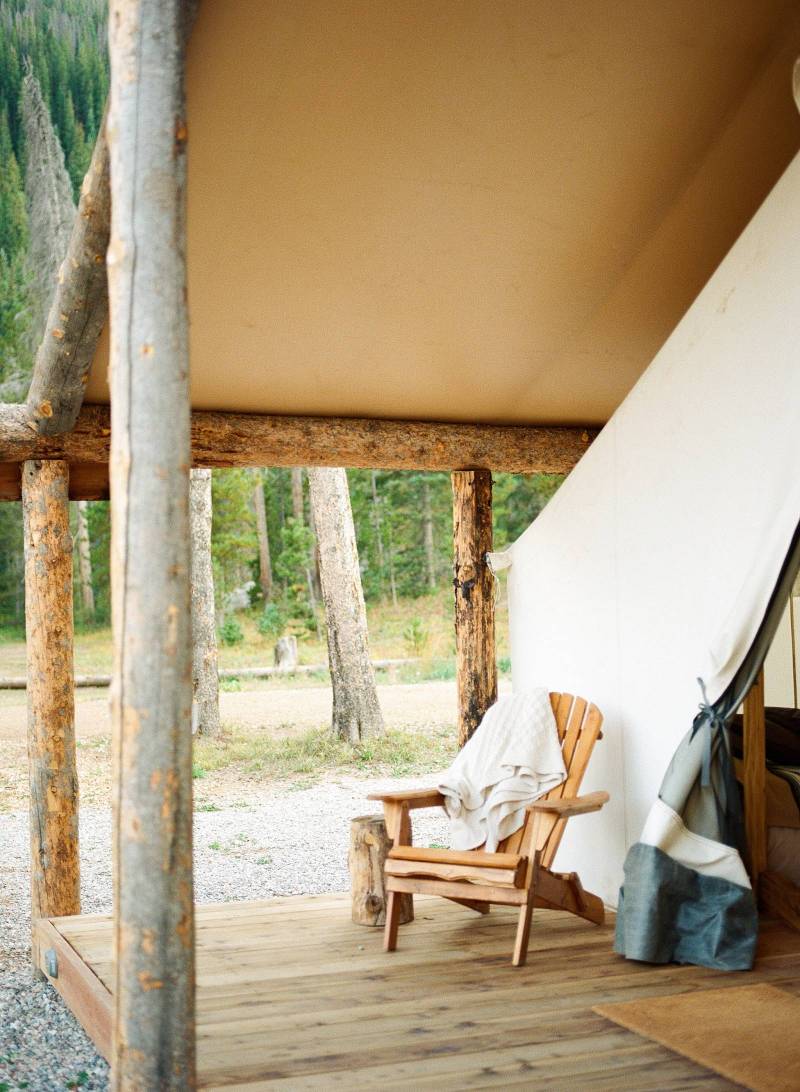 From the photographer, Jennie of Green Blossom Photography: Piney River Ranch is one of my favorite venues in Colorado. A 45 minutes drive up the mountains around Vail, Piney River Ranch is secluded, breathtakingly beautiful, and the perfect spot for a weekend wedding getaway.
For this shoot I really wanted to focus on the couple who craves quiet, intimate time together on their wedding day. They want to wake up together in a tent by the glacial lake, then after doing basic prep for their wedding day, spend their morning sharing breakfast in bed. They cuddle, eat, and share notes and thoughts about their upcoming life together.
When its time for their ceremony, they join their friends by the lake, say their vows, then take the time to wander off and revel in the fact that they're married.
The bride wears a handmade dress, made especially for her by her friend. Her flowers are neutral and go with the colors of the venue. The overall style is relaxed, comfortable, and classic and she's not afraid to get her feet (or her dress!) wet. At the end of the day, they're married and that is the most important thing to them.