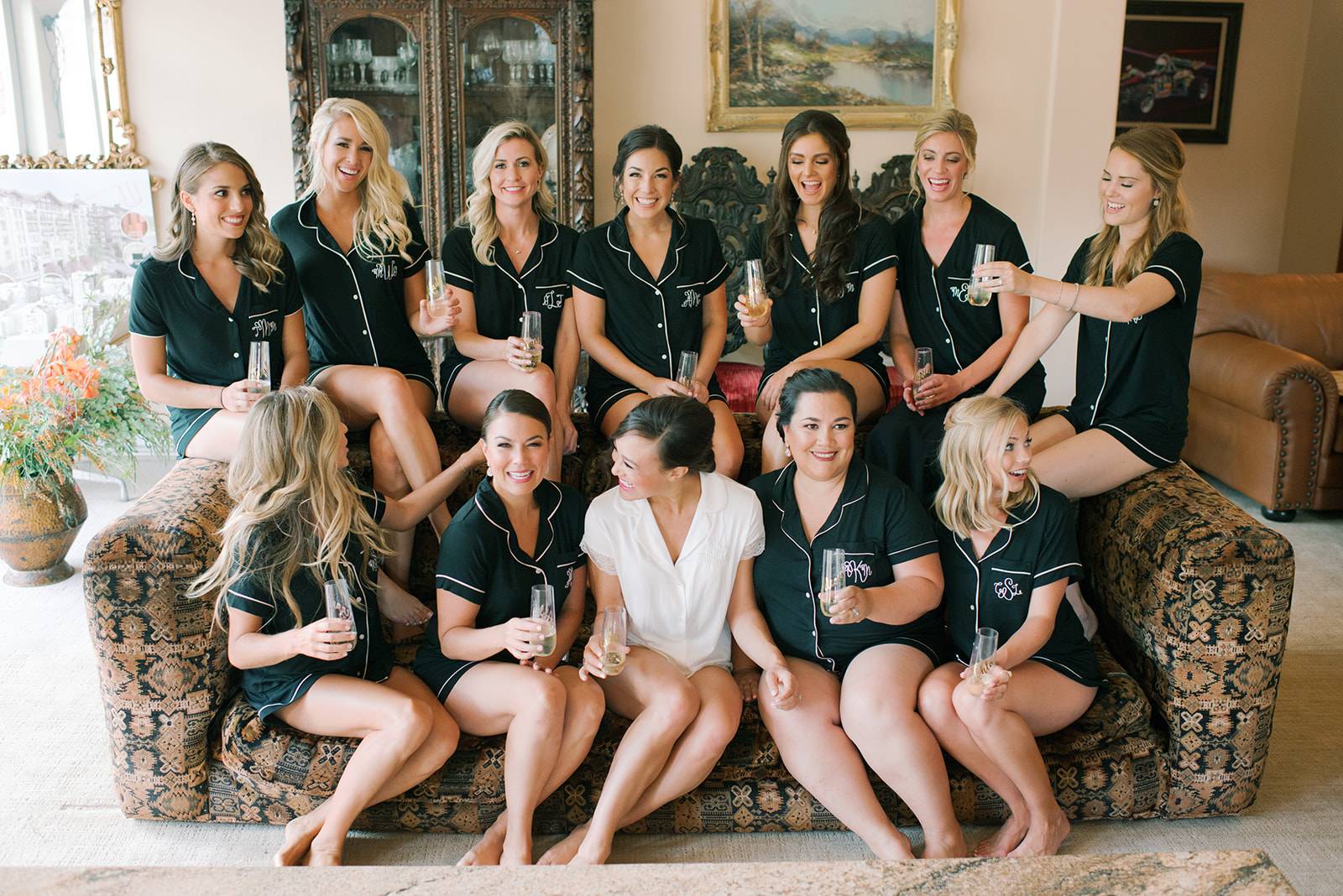 Colorado Real Wedding
When designing for Zoe and Pete, we imagined a glamour filled, mountain modern, black-tie affair. The wedding was everything and more! This romantic fete was filled with personal touches - both chic and quirky - to make it a complete reflection of Zoe + Pete's love story.
Highlights included the most stunning Ines Di Santo wedding gown, Zoe's dad officiating their heartfelt ceremony, family joining ceremony musicians for a beautiful rendition of Somewhere Over the Rainbow mid-ceremony (very Love Actually-esque!), a dreamy champagne wall for an escort card display, pun-ny, cheeky signage everywhere you turned, a glam black and white dance floor with striking decor to complement, subtle nods to musical favorites (check the neon sign!), an elegant showstopper cake and so much more. Zoe + Pete's guests were treated to a wild dance party and finished the exciting evening with a glitzy sparkler exit where the newlyweds rode off in Vail's famous pedi-cabs. We love this couple and were honored to have helped this special day come to life - please enjoy reliving this day along with us!!
- Colorado Wedding Planners, Calluna Events