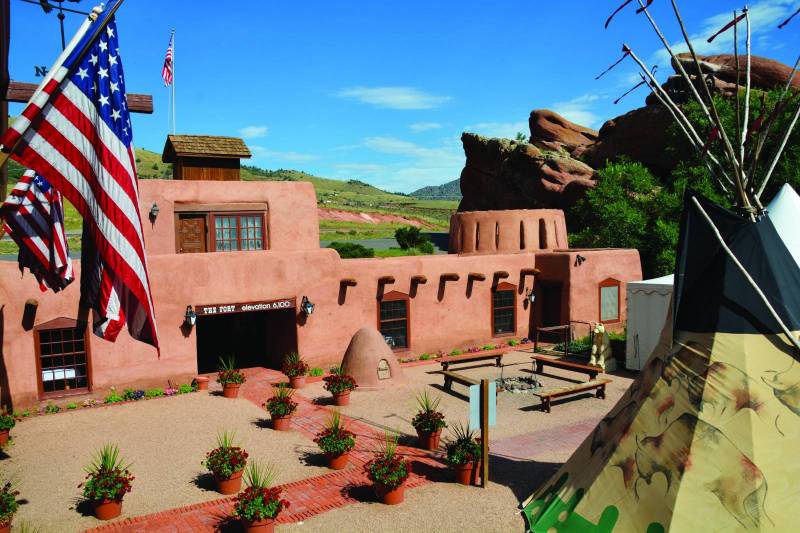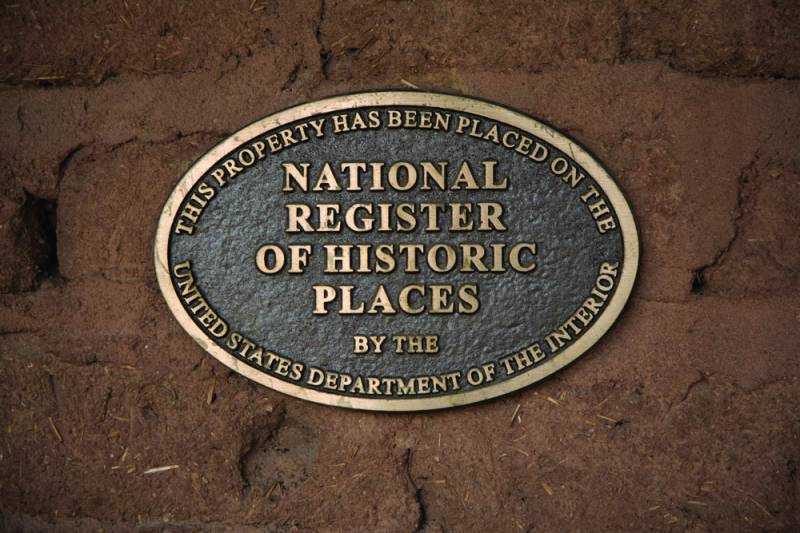 Colorado's landmark, The Fort Restaurant offers up tasty recipes for your Cinco de Mayo celebration!
The Fort, the iconic restaurant and venue is home to some of the most authentic and local Colorado fare in the Rockies! It's the perfect place for a date night, rehearsal dinner or wedding reception! Try yourhand at some of The Fort's famous bites for a night in with your love!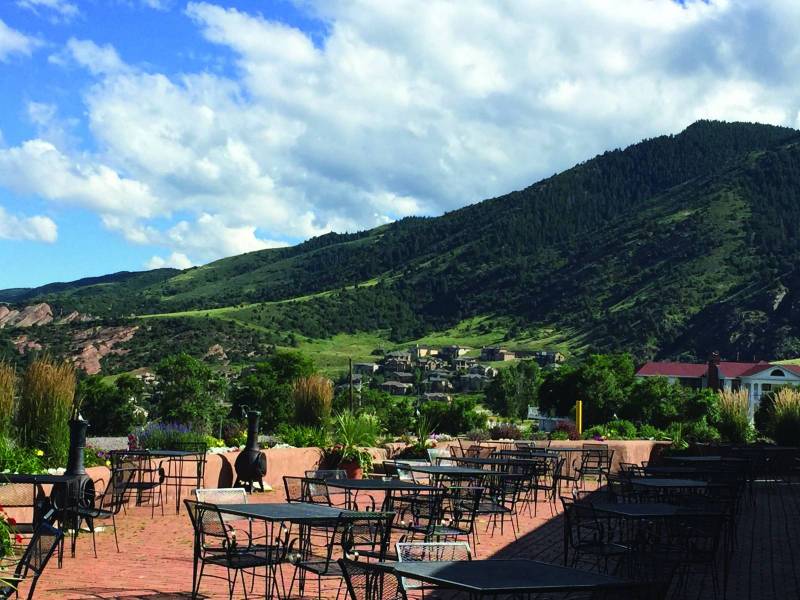 The Recipes
From the pages of Shinin' Times at The Fort - Stories, Recipes, and Celebration From The Landmark Colorado Restaurant by Holly Arnold Kinney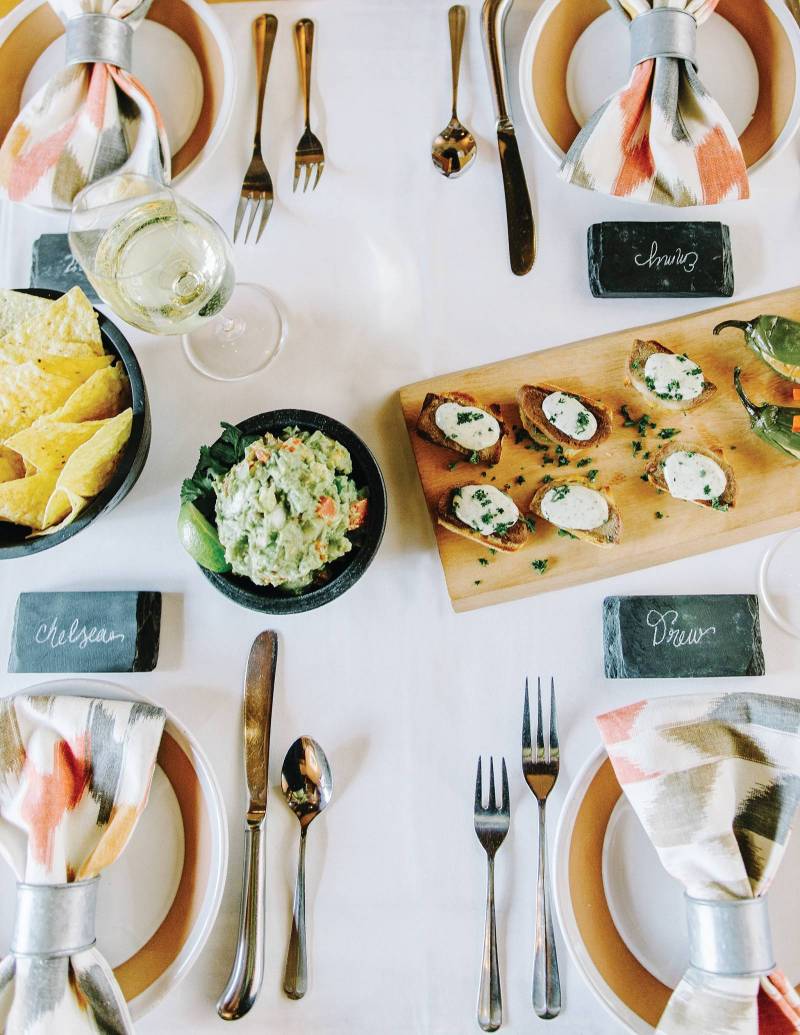 Fort Guacamole
serves 4 to 6
3 ripe Haas avocados, pitted and peeled
3 whole Serrano chilies, seeded and minced
1/4 cup freshly squeezed lime juice (2 small limes)1/2 teaspoon salt
2 large, ripe tomatoes, seeded and diced
1 medium ripe onion, diced
1/4 cup whole fresh cilantro leaves (no stems), minced
Place the avocados, chilies, lime juice and salt in a large bowl. Mash the avocadoswith a fork or potato masher, leaving small lumps. Gently fold in the tomatoes,onion and cilantro. Taste, and add more lime juice if desired. The guacamoleshould be spicy, so add more Serrano chilies as your taste dictates. Serve withtortilla chips!
Jalapeņos Stuffed with Peanut Butter
serves 6 to 8
1 pound Fort-style pickled jalapeņos (see recipe below)3/4 cup peanut butter
2 tablespoons mango chutney
Slice the pickled jalapeņos in half lengthwise not quite all the way through,leaving the 2 halves at the stem end. Using a knife or spoon, remove and discardthe seeds and ribs. In a small mixing bowl, combine the peanut butter and chut-ney. Stuff the chilies with the peanut butter mixture and press the halves backtogether. To make sure you are getting a balanced bite and not too spicy, eat thejalapeņo in one bit!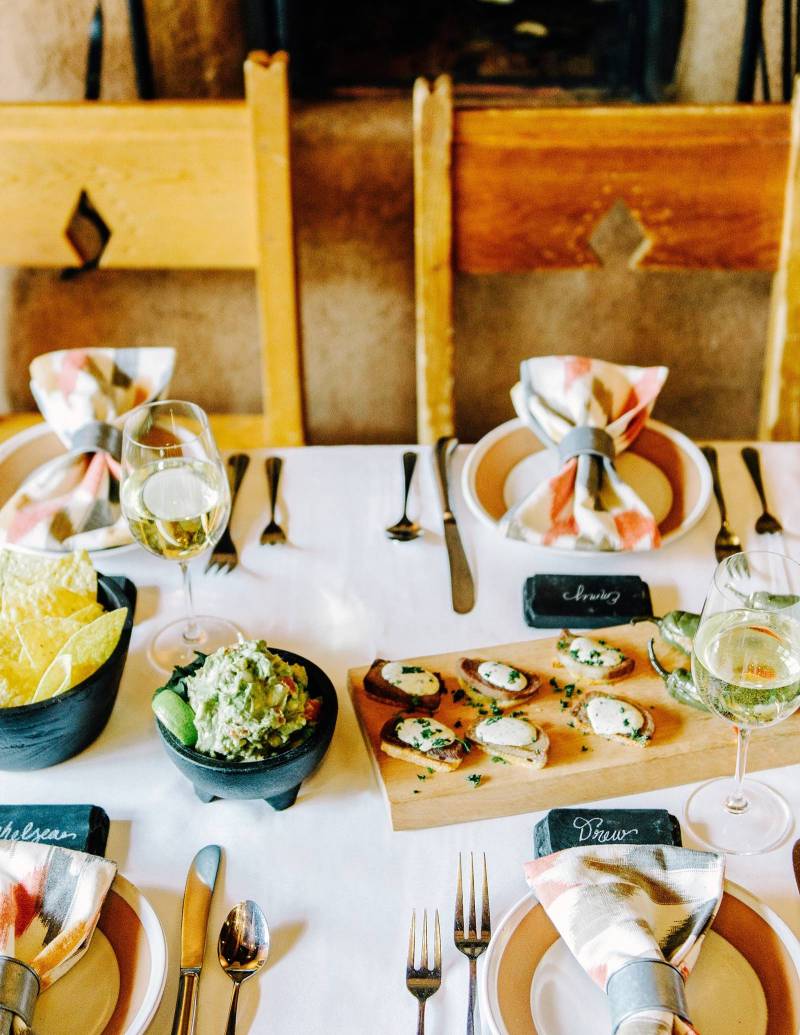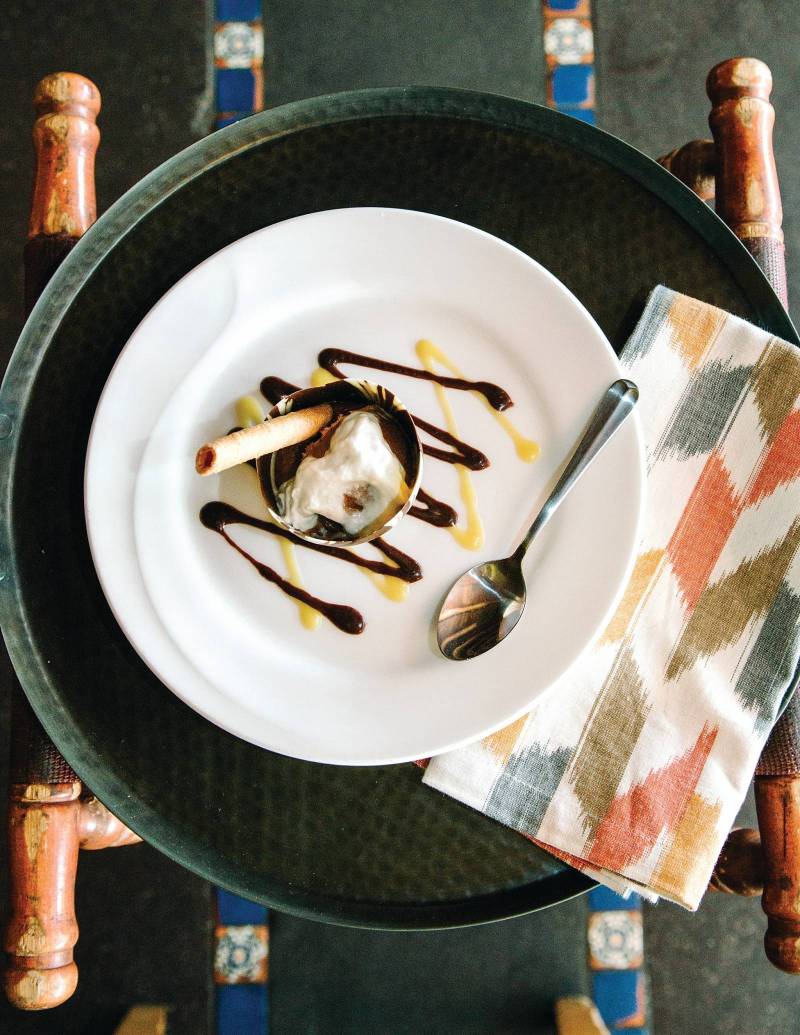 Fort-Style Pickled Jalapeņos
makes about 1 pound
1 pound small to medium-sized fresh jalapeņos (12 to 16)3 1/2 cups cider vinegar
1 3/4 cups water
1/2 cup sugar
2 1/2 teaspoons salt
2 1/2 teaspoons sesame oil
1 teaspoon pickling spice
3/4 cup coarsely chopped yellow onion
3/4 cup coarsely chopped carrot
3 cloves of garlic, peeled and whole
Rinse the jalapeņos and trim off the woody ends from the stems. In a 4-6 quartstainless steel or enameled pot, combine the vinegar, water, sugar, salt, sesame oiland pickling spice. Add the jalapeņos, onion, carrot and garlic. Cover and bringto a simmer over high heat , stirring occasionally. Reduce the heat to low andsimmer for 5 minutes. Remove from heat.
While still hot, transfer the jalapeņos and pickling juice to a sterilized 2-3quart canning jar. Cover tightly with a lid or plastic wrap and refrigerate